June 7, 2019
Jenny's 5th Anniversary at BWI Eagle!
Time flies when you're having fun! It's been five years already since Jenny joined our team. We took some time out today to celebrate!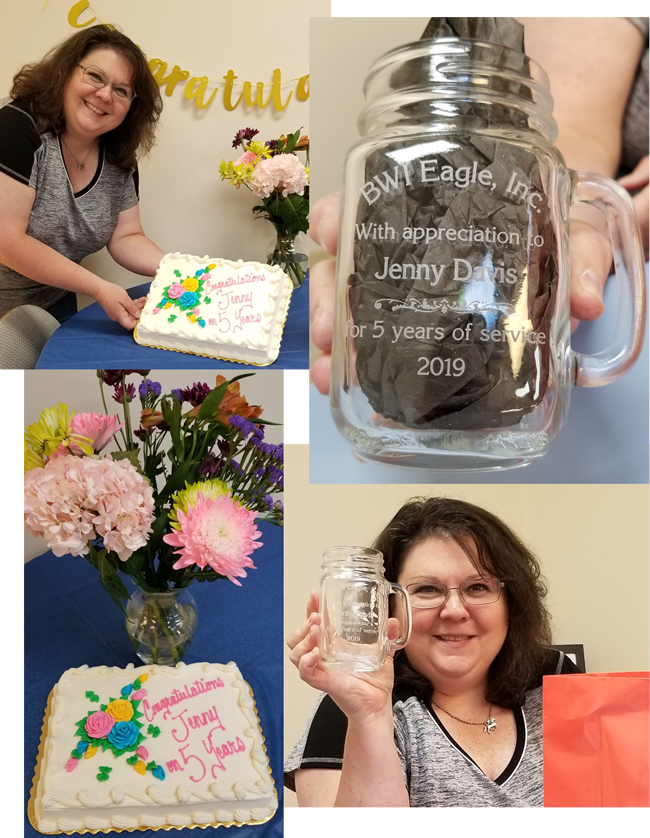 Congratulations, Jenny!
May, 2019
BWI Eagle at Holzfaeller Axe Throwing
The BWI Eagle Team and our guests recently got the chance to channel our inner lumberjacks during an evening out at Holzfaeller Axe Throwing.
We started out slow with a lesson on how to handle an axe, then some practice shots.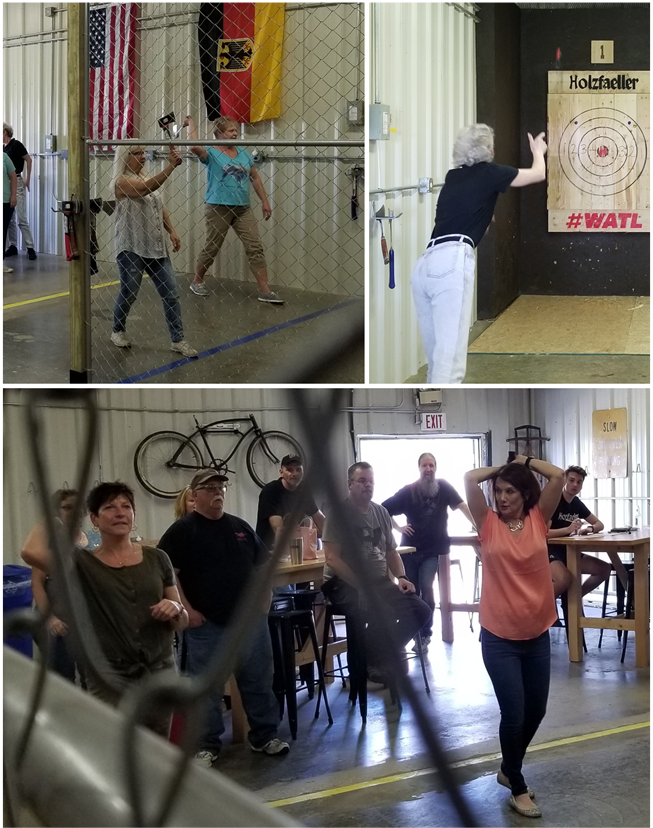 Early in the evening, axes were hitting the ground more than they were hitting bullseyes.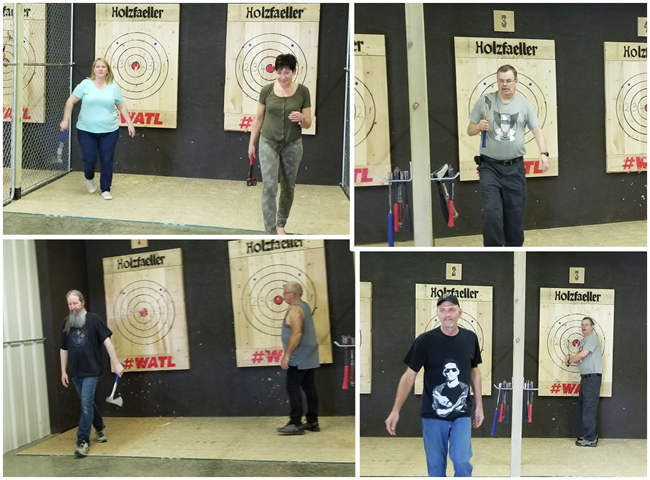 After warming up and getting into the swing of things, before we knew it, the axes started hitting the mark and sticking the targets!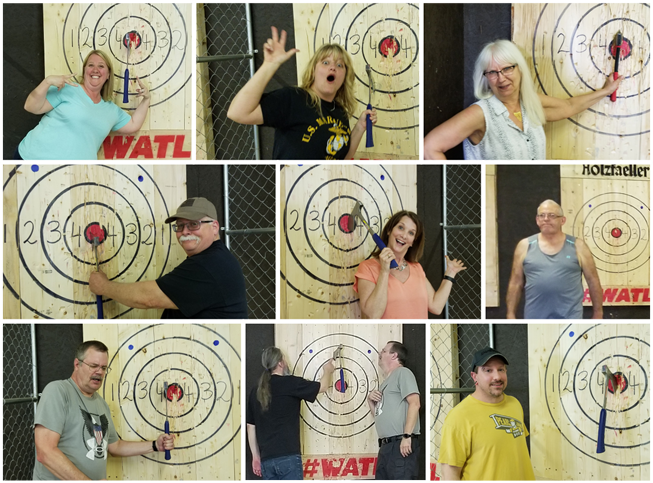 We divided into teams and it was time for a serious tournament! Teammates cheered eachother on. And, of course, there was a little good-natured trash-talking with the competition.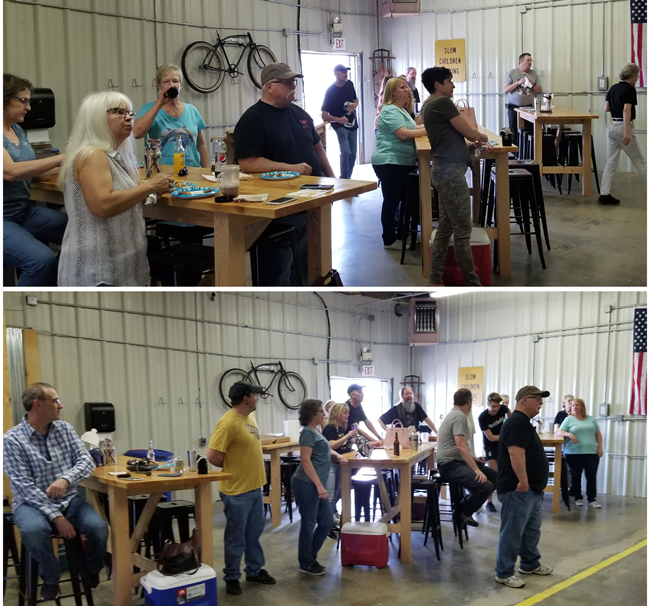 We had a great time and are looking forward to our next office outing!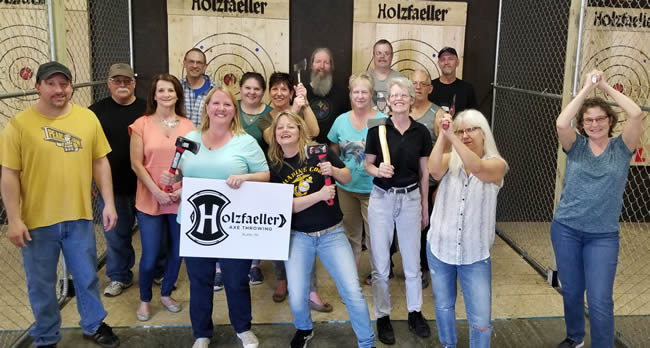 October 31, 2018
Dia de los Muertos!
Here at BWI Eagle, we never miss a good opportunity to have some fun! We celebrated Halloween and Dia de los Muertos (the Mexican Day of the Dead holiday) with costumes, good food, and of course, lots of laughs.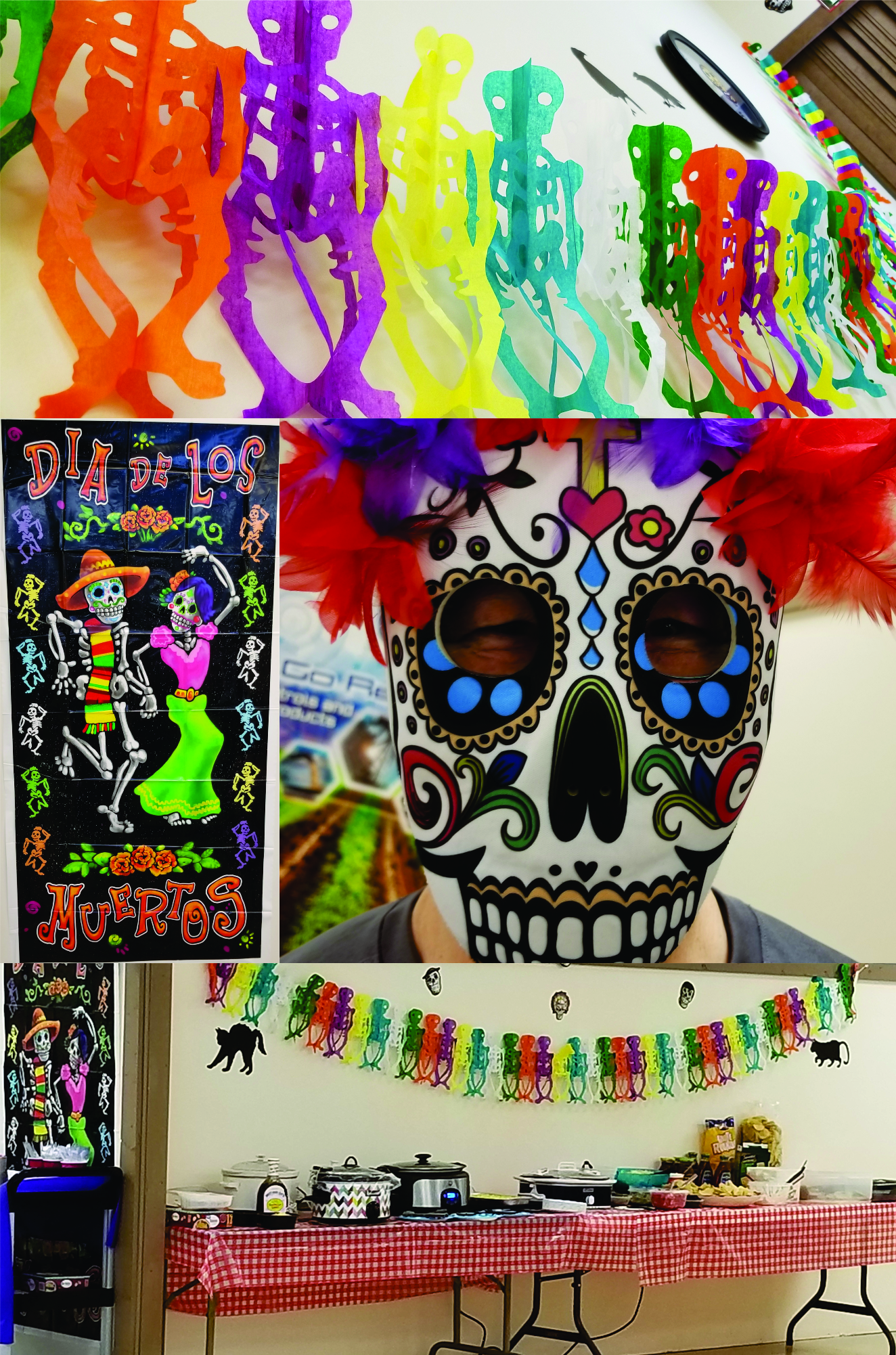 Our neighbors from the business next door, Eagle Printery, joined us for lunch and helped us vote on the best costumes. Prizes were awarded to the winners in the following categories...
The winner for "Prettiest Costume" was Crystal with "Cleopatra".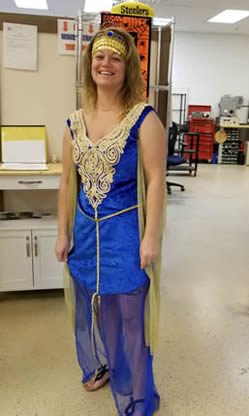 The winner for "Scariest Costume" was Lauren with "Mad Scientist".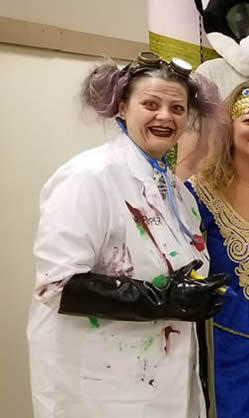 The winner for "Most Original Costume" was Char with "Operation Game". Char also won our Facebook Costume Contest!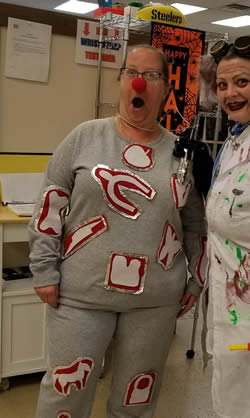 And, the winner for "Best Overall Costume" was Rosie with "Bell Hop".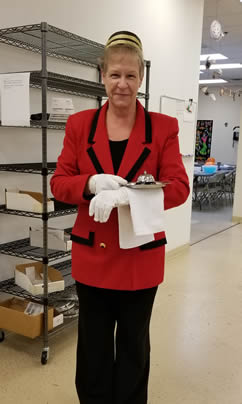 Congratulations to our winners!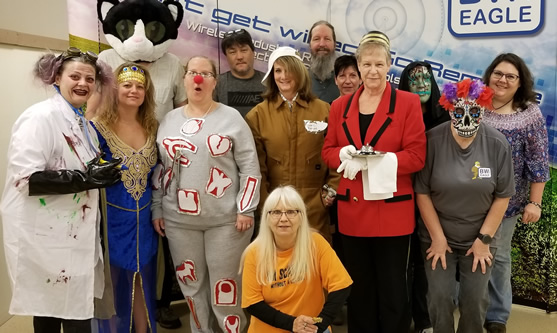 October 23, 2018
We Did It! We Escaped!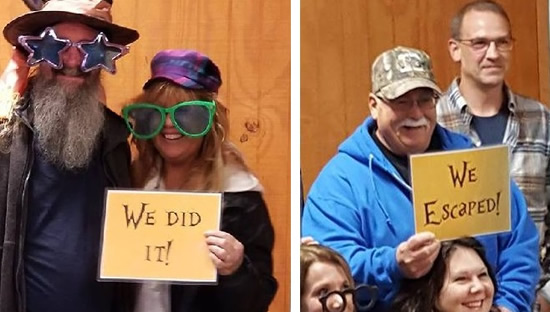 We all like working together at BWI Eagle. And, we like playing together, too!
BWI employees and our guests got together for some after-hours fun earlier this month. We had a great time searching for clues, solving puzzles and racing against the clock at Mystery Mayhem Escapes.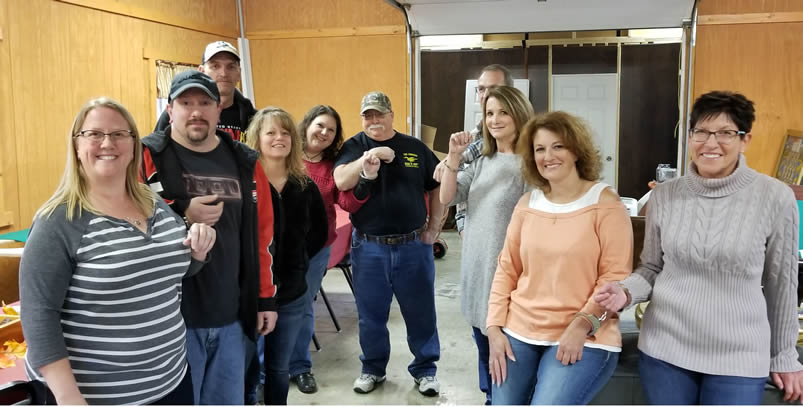 The gang split into two teams. After some good-natured teasing and trash talking from both sides, "Team Alice" dived down the rabbit hole into Alice's Wonderscape. "Team Meat" was handcuffed in pairs before being thrown into the dark and sinister Butcher Shoppe. The timers were set and the race for survival (or bragging rights) was on!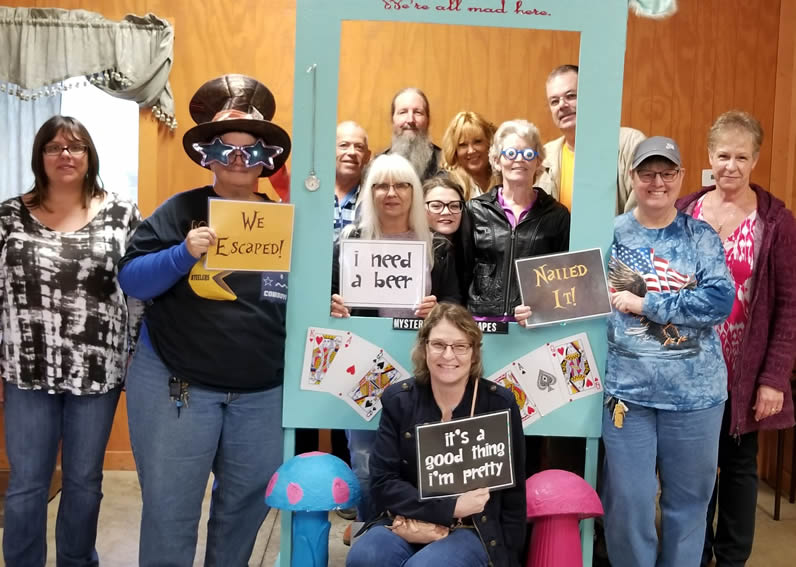 Team Alice worked together like practiced professionals right from the start. Puzzles were solved and mysteries were revealed at a startling pace. Team Alice escaped the room with 5 minutes to spare!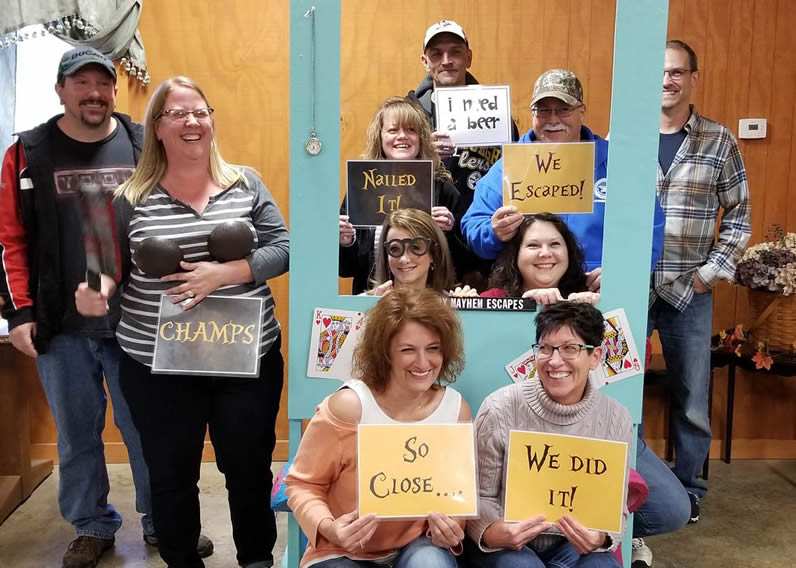 Team Meat was off to a slow start, stumbling around in the dark, handcuffed together. Luckily, flashlights were soon found. The next lucky break was the discovery of handcuff keys. After everyone was uncuffed, they got down to business, and started making up for lost time. Team Meat finally broke out with only three minutes left on the clock!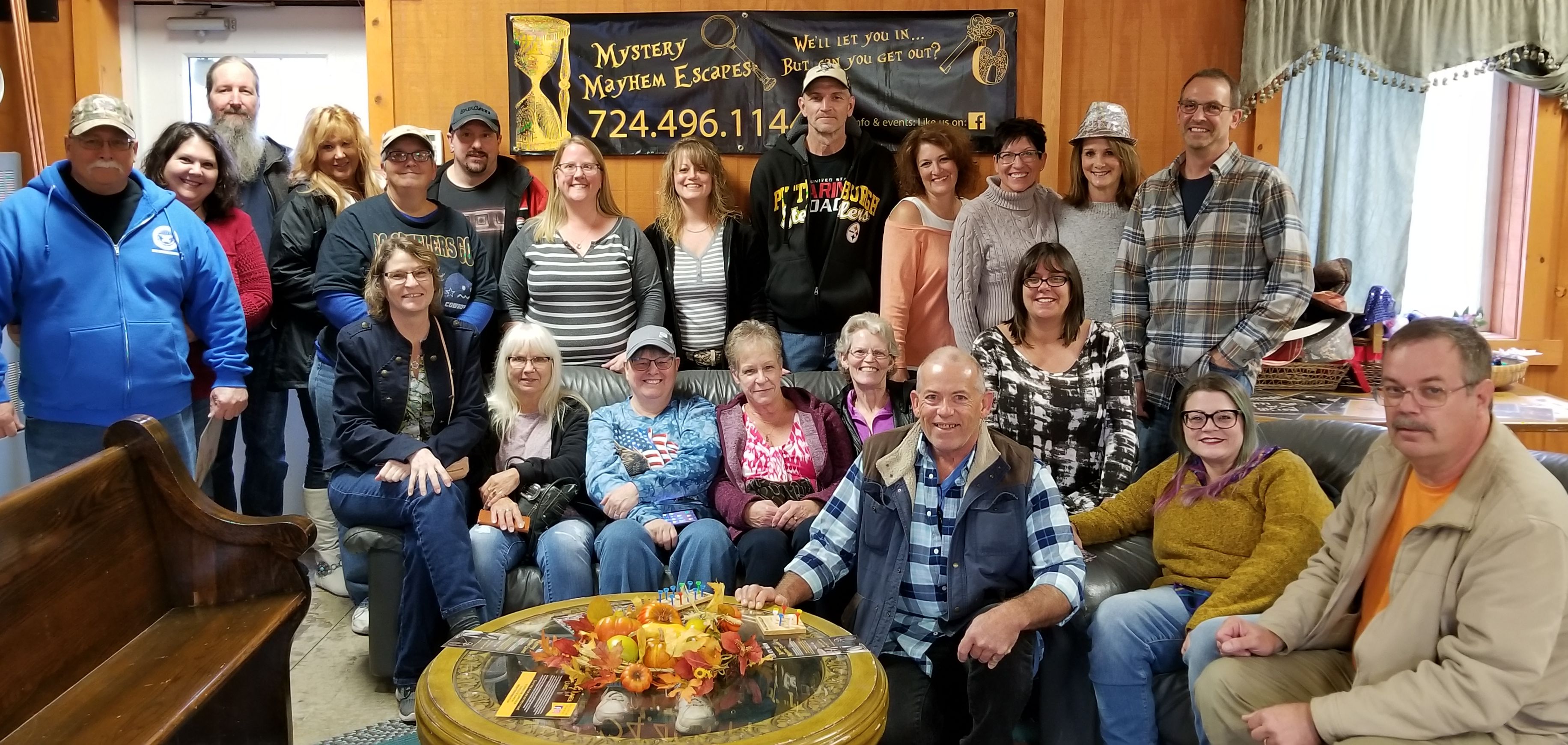 After everyone was free (and Team Alice boasted about their win), we all gathered for a group photo before heading to My Brother's Place for dinner, a few drinks, and lots of laughs.
July 11, 2018
Happy 60th Birthday, Rosie!
BWI Eagle celebrated another milestone birthday for one of our favorite people!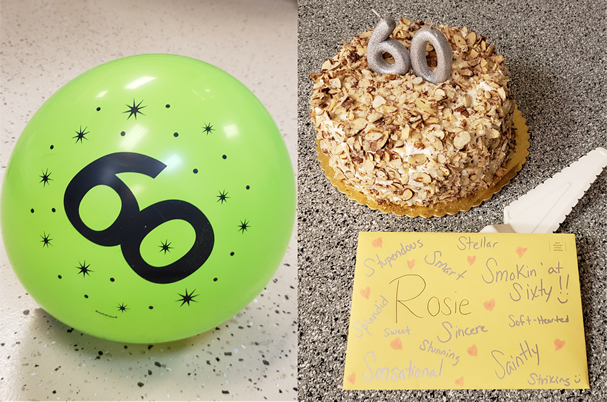 Rosie can almost always be found in the stockroom stocking shelves and managing inventory...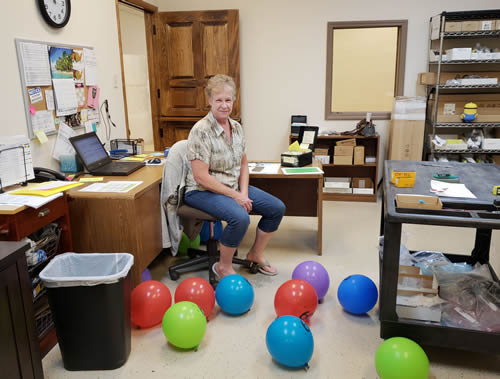 But, she took a break today to enjoy some cake and have a few laughs with her BWI Eagle coworkers to celebrate her birthday.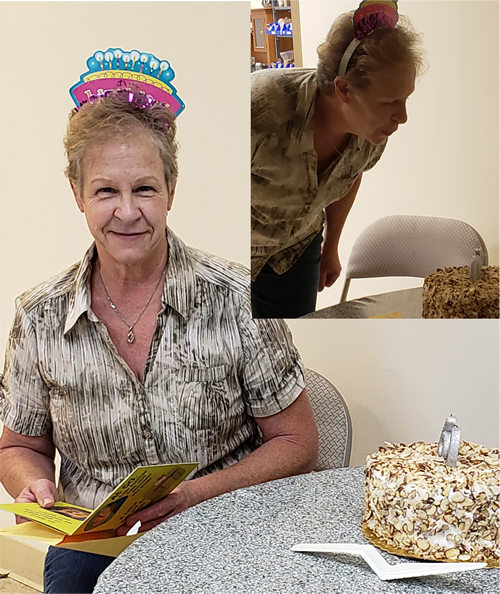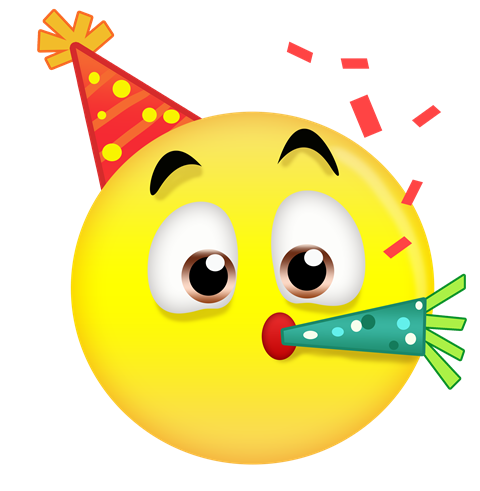 Fun fact about working at BWI Eagle: Everyone wears the birthday crown or birthday tiarra on their birthday. Everyone. No exceptions.
June 21, 2018
Happy 50th Birthday, John!
BWI Eagle is celebrating our Product Engineer John's 50th birthday today!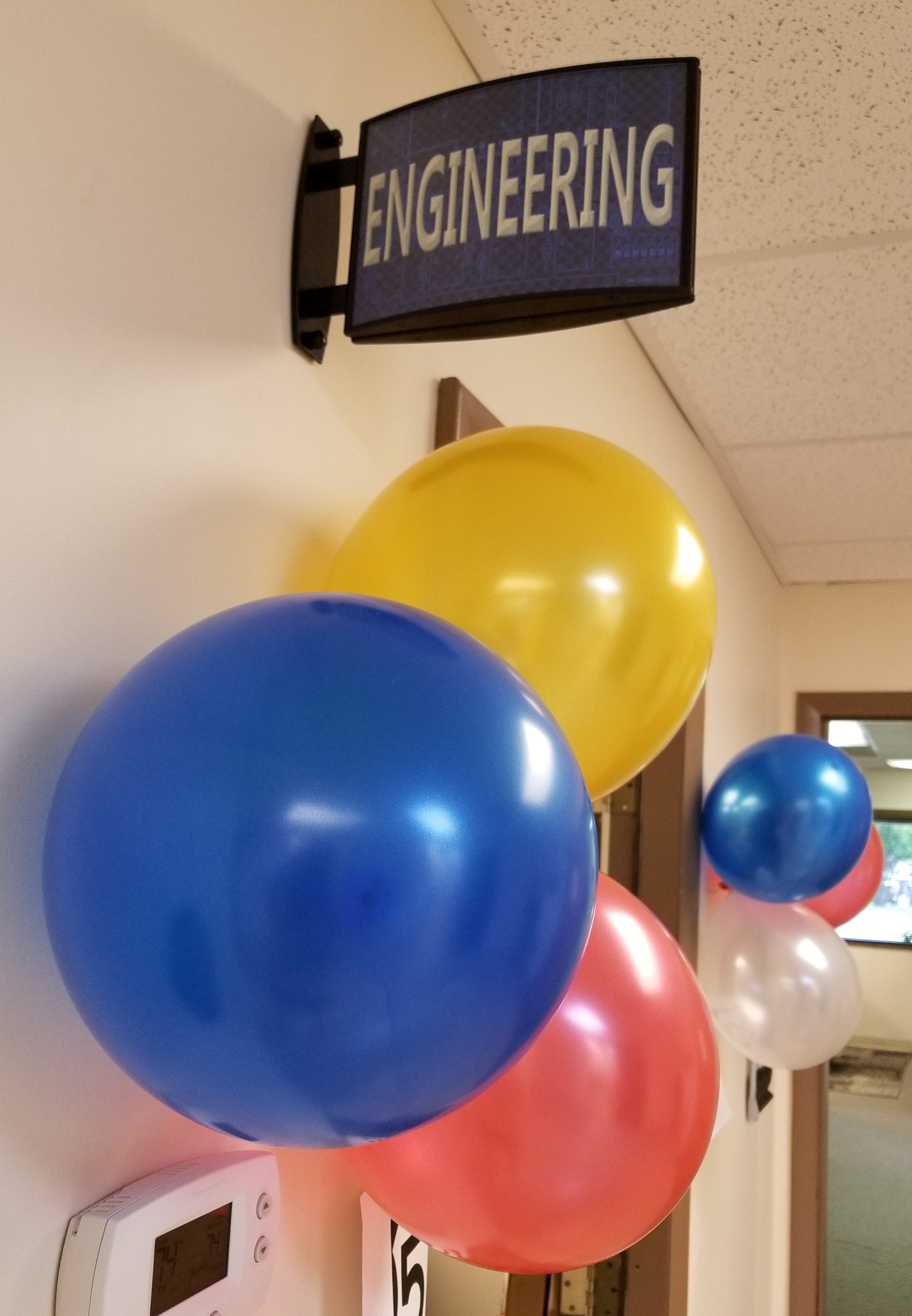 When he arrived at work this morning, John was greeted with an office full of birthday balloons and some good-hearted jokes at his expense. Good thing John has a good sense of humor about being "over the hill".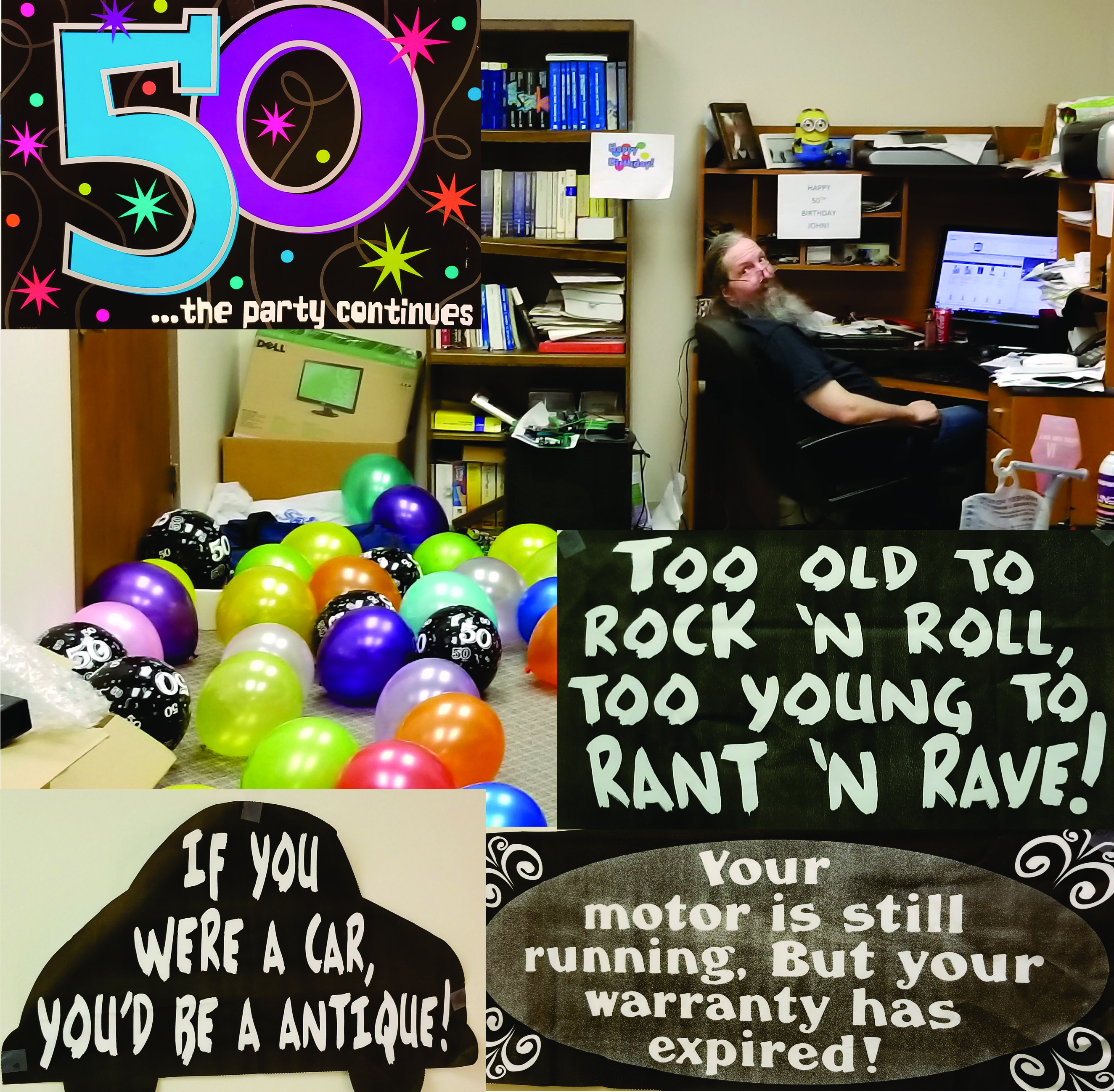 After putting up with our "old-man" jokes all day, we tried to make it up to John with some birthday cheese cake and a card signed by the entire BWI Eagle Team.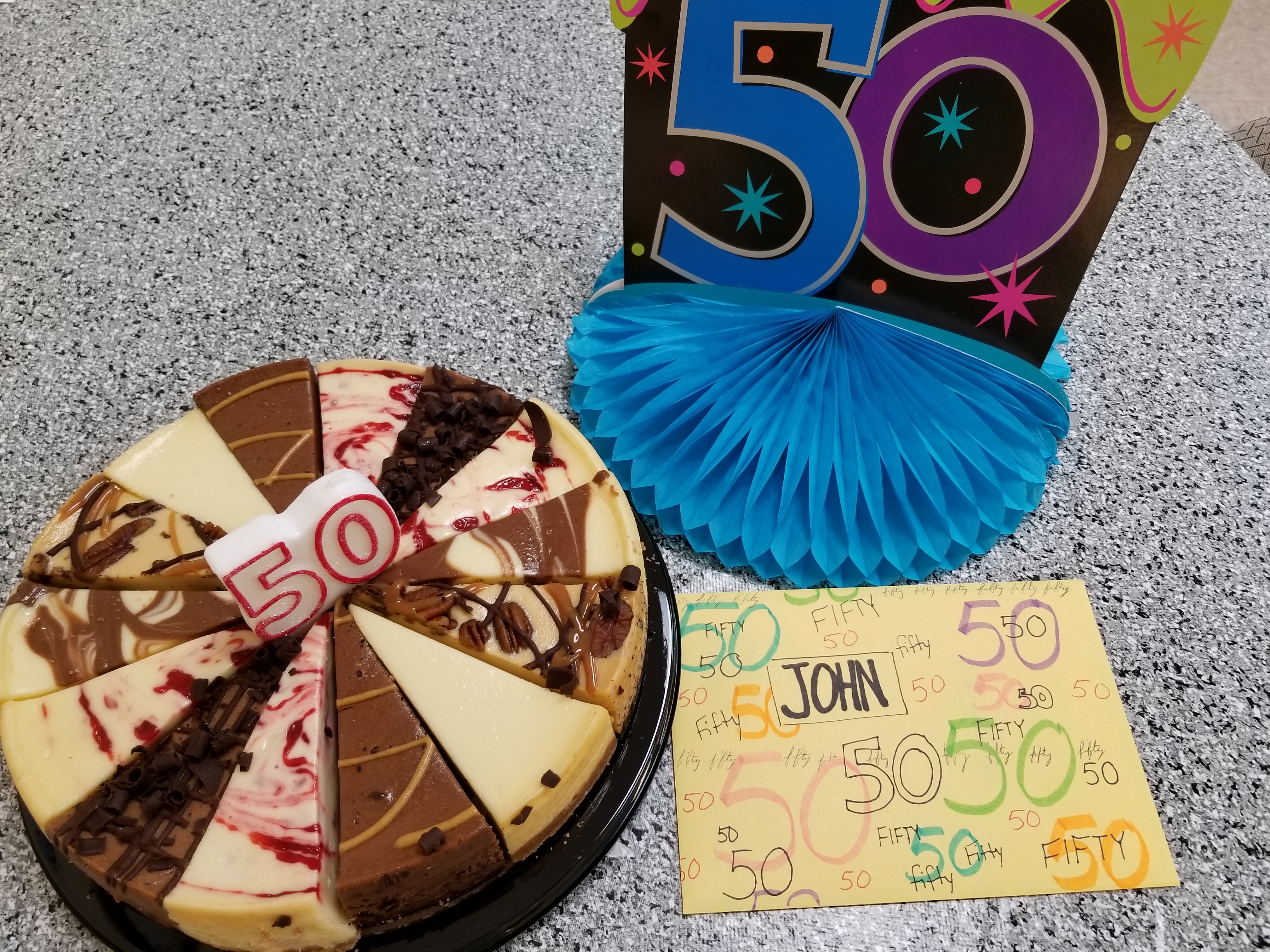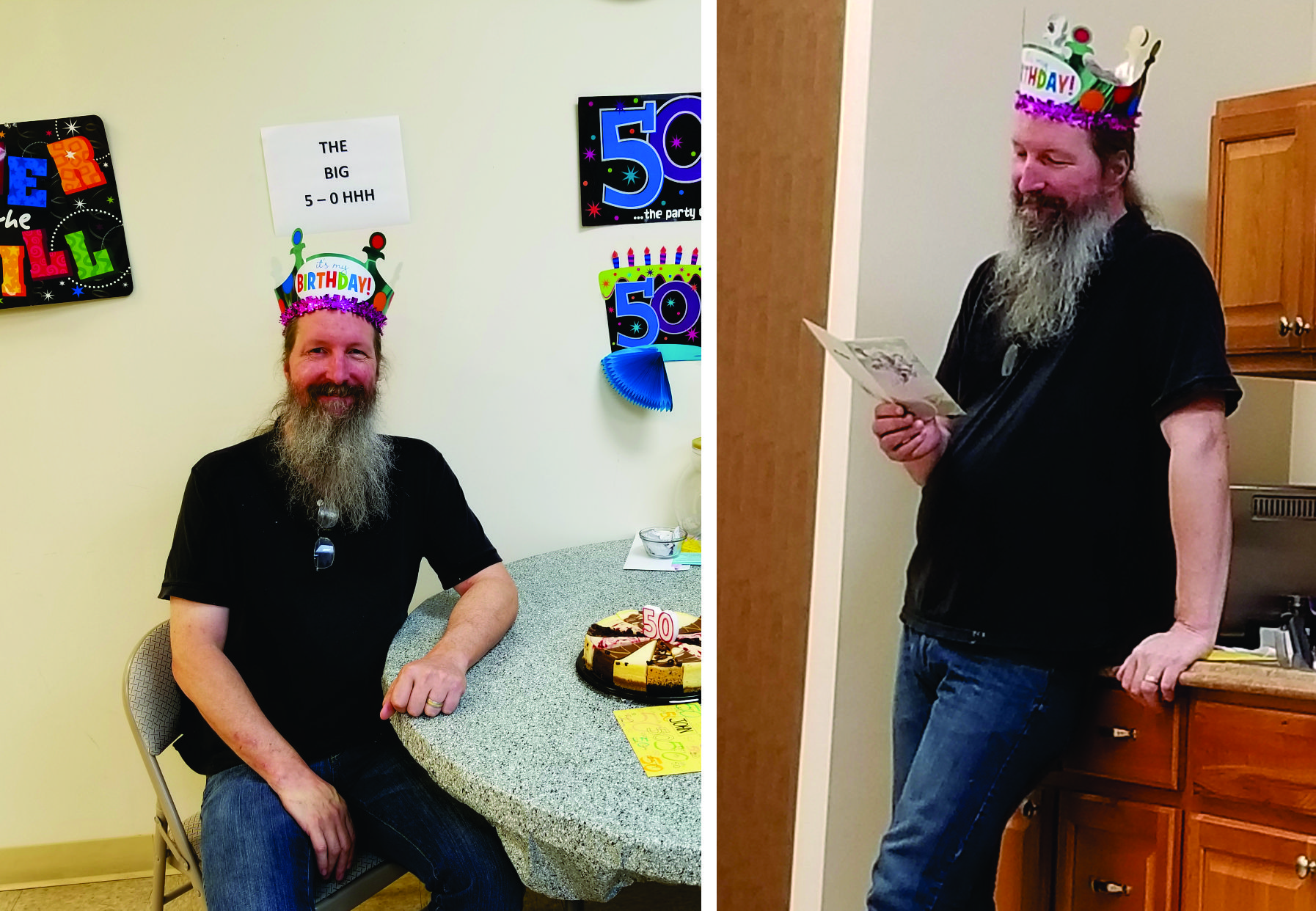 Happy Birthday, John!
March 1, 2018
Employee Appreciation Day
Did you know? National Employee Appreciation Day is celebrated on the first Friday in March in the United States and Canada.
BWI Eagle is marking this day with a luncheon and new team T-shirts for everyone. Since we all look so wonderful in our new T-shirts, we decided it would be a good day to take a new team photo.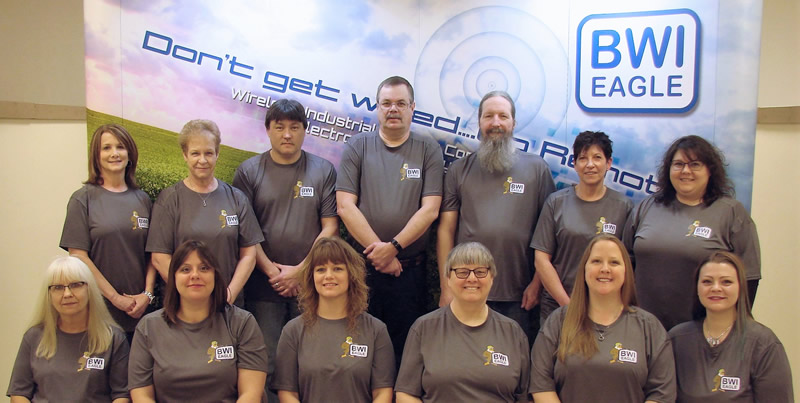 We're really happy with the new employee photo, but accomplishing such a professional looking shot, with this gang, wasn't as easy as you might think...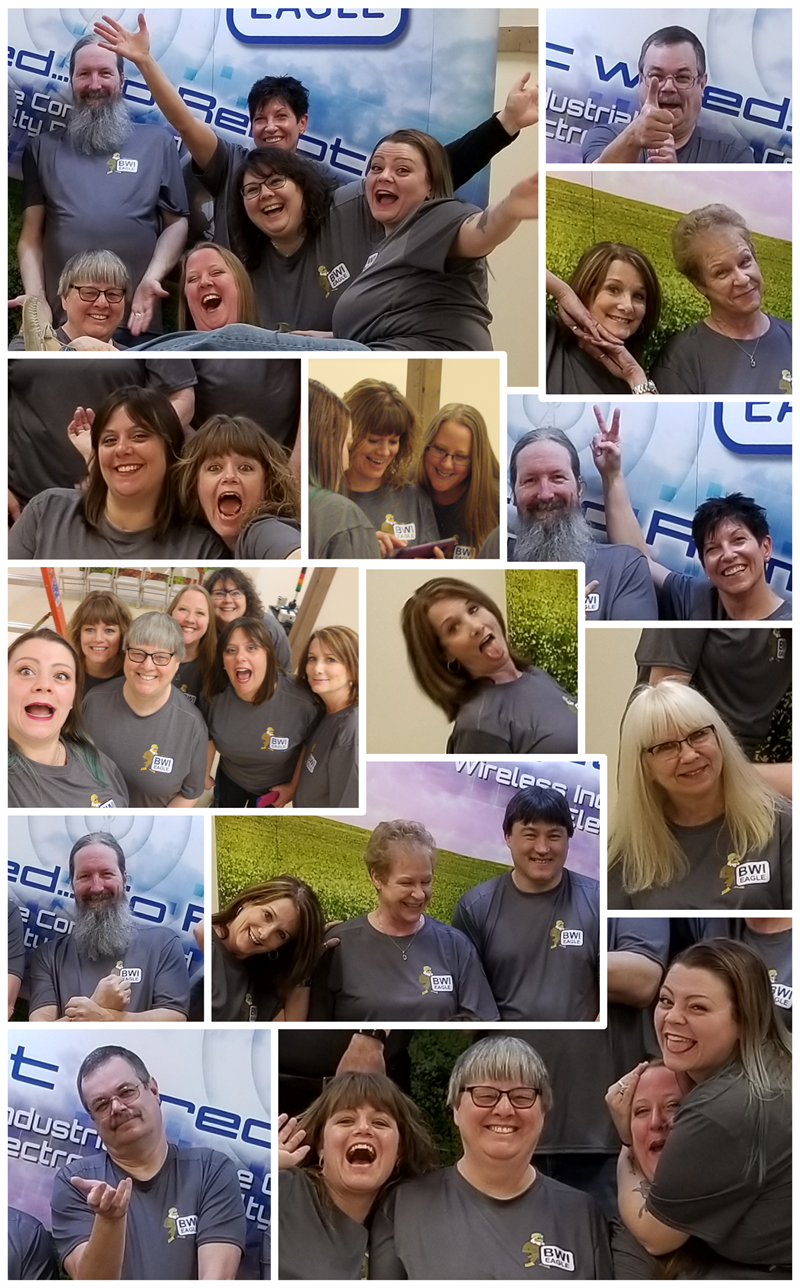 February 23, 2018
Sandy Celebrates 25 Years of Service with BWI Eagle!
The BWI Eagle gang took some time out today to celebrate with Sandy on her 25th anniversary of employment. We are so fortunate to have Sandy on our team, and look forward to many more years together!