November, 2021
Aloha! Cheers to Thirty Years!
Hawaii was the theme for Jeanette's 30 year service anniversary celebration. Dave started the festivities with a heartfelt toast reminiscing about Jeanette's involvement in the many years of BWI Eagle success.
Thirty years of loyal service deserves some nice rewards. The tropical theme continued as Jeanette opened her gifts. The highlight of the day was definitely the surprise on her face when she opened a certificate for an actual trip to Hawaii for her and her husband.
After the formalities were out of the way, it was time for the BWI Eagle gang to do what we do best... feast! We all enjoyed a beautiful spread of Hawaiian delicacies.
Congratulations, Jeanette!
October, 2021
Happy Halloween!
July, 2021
Congratulating Crystal on 15 Years of Service!
There was definitely a turquoise theme for Crystal's 15th anniversary celebration. Turquoise balloons were everywhere! They were a perfect match to her service awards of a rain coat and umbrella. They even matched the pinstripe on her new pair of boots!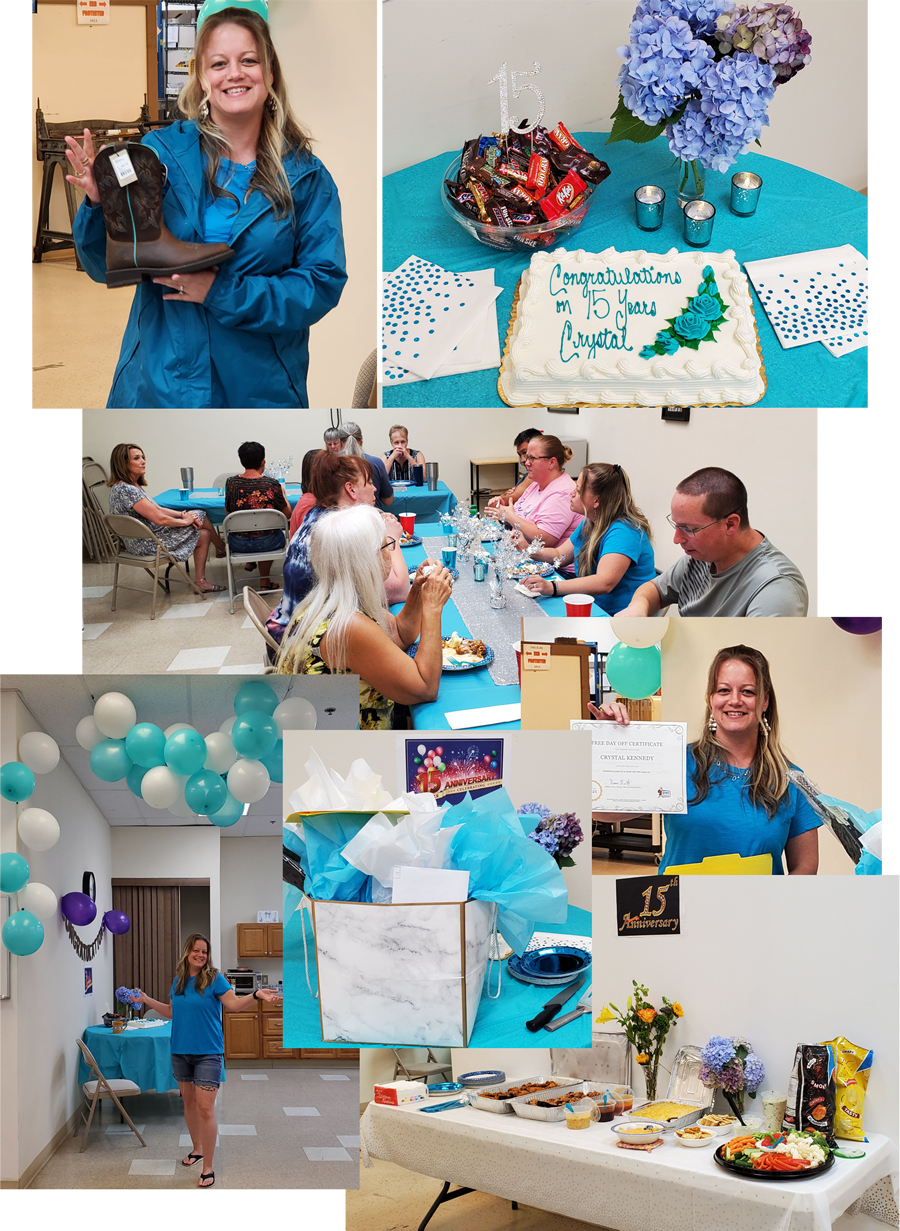 The BWI Eagle gang celebrated with Crystal over a catered lunch. Thank you for 15 years of service!
February, 2021
Celebrating a Decade with Karey!
Today marked a big milestone for Karey: 10 years at BWI Eagle! We celebrated with lunch and gifts of appreciation for a decade of hard work and dedication. Thank you, Karey, for everything you do here!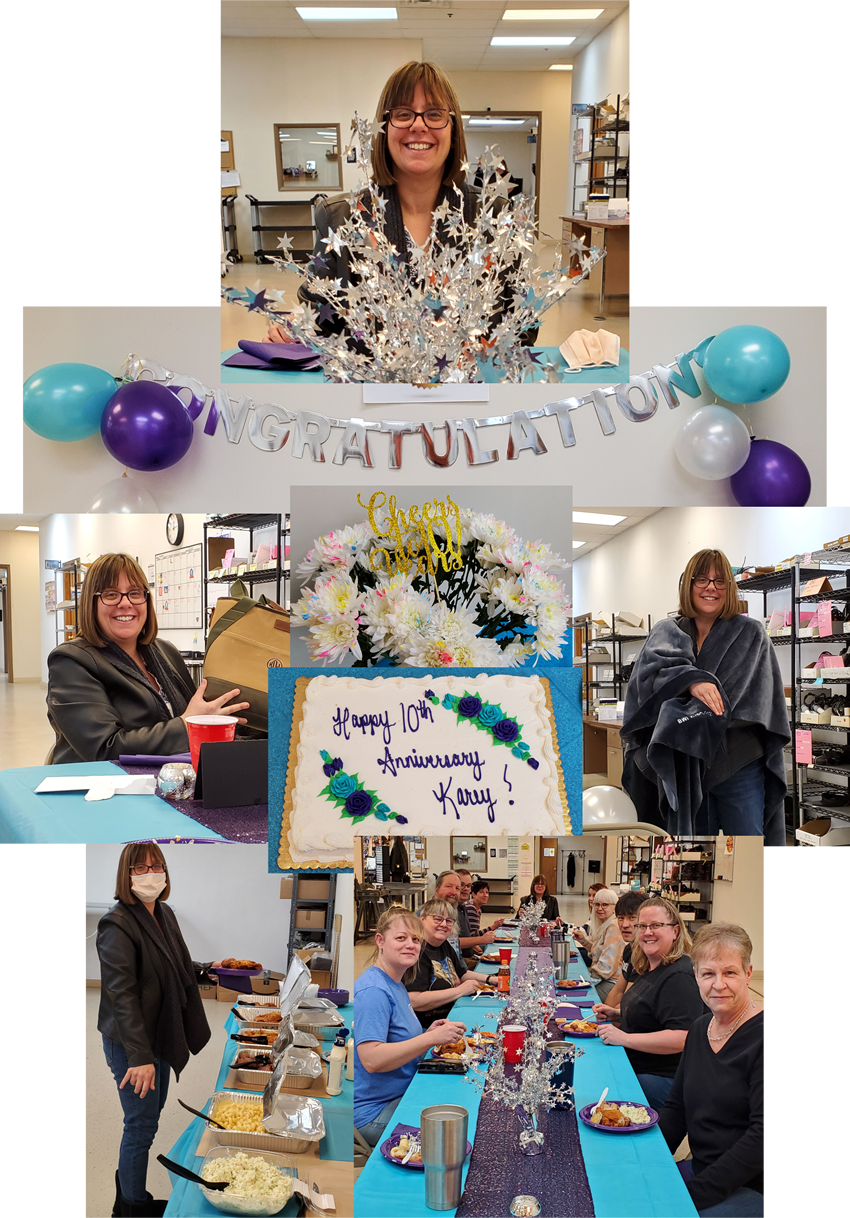 Here's to another ten!
December, 2020
Christmas Party
BWI Eagle traditionally ends each year with a big Christmas party at a local restaurant or reception venue. But, 2020 wasn't a traditional year. When it came time to plan our party, most establishments were not hosting events. So, we improvised.
One Friday in December, we closed up shop early and transformed the production floor into our own private party spot.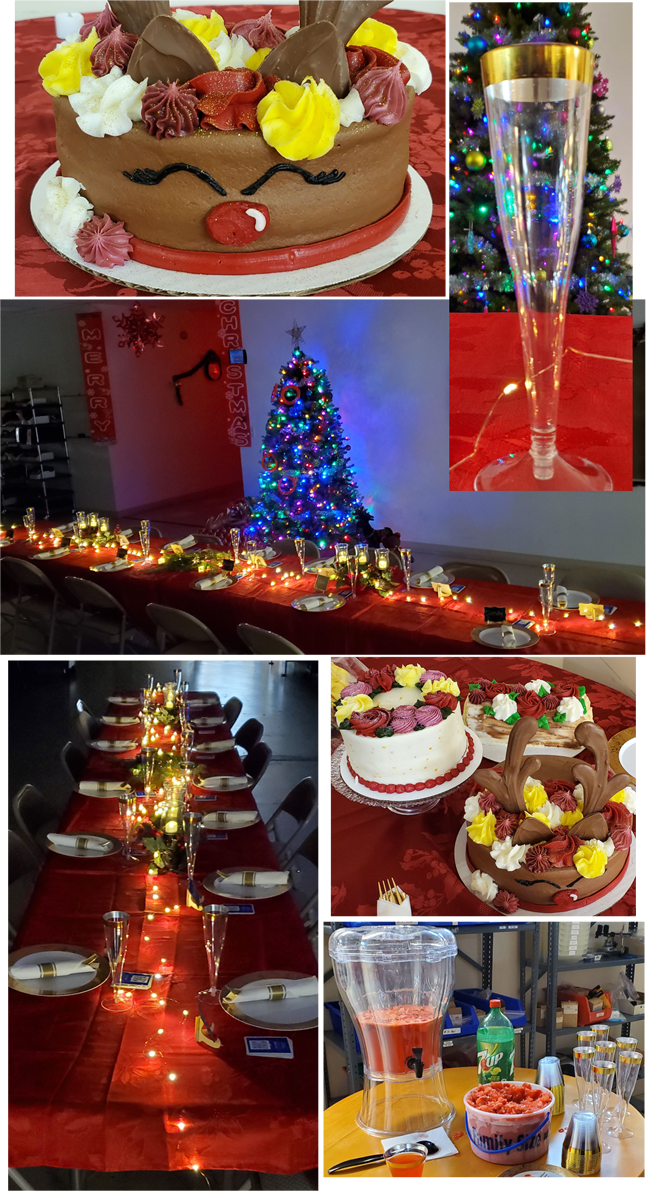 We enjoyed cordial conversation, a relaxing meal, and delicious desserts from Pennie's Bakery.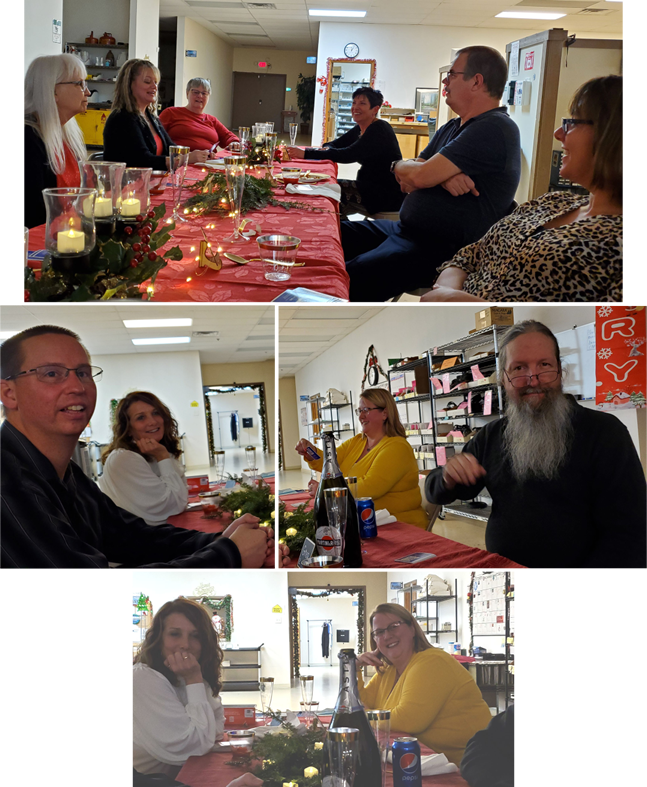 After dinner, it was time for Reindeer Games! We started things off with a little "Pin the Nose on Rudolph."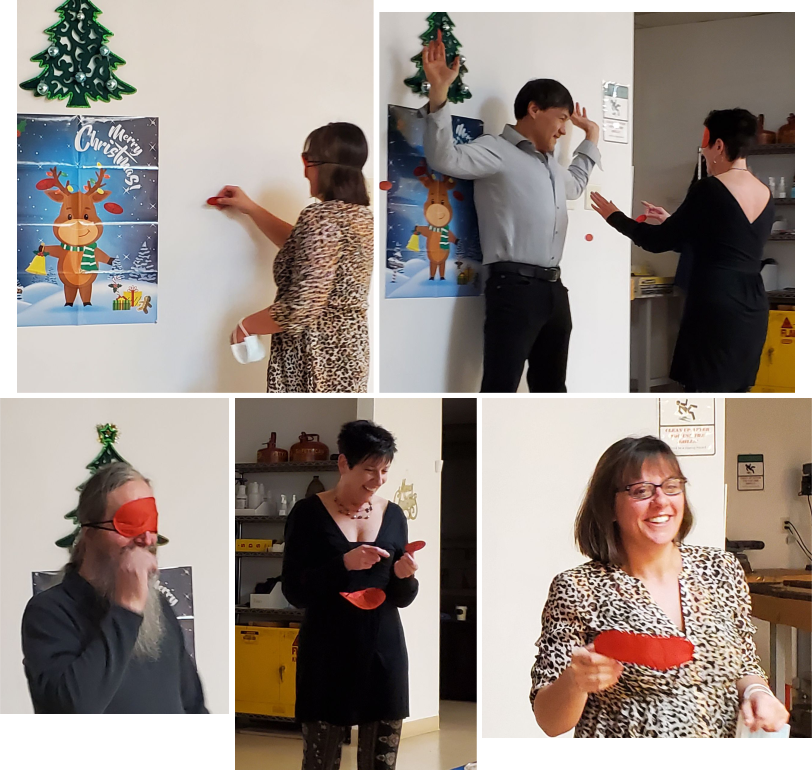 Then the competition started to heat up. Strap on your antlers because things are going to get a little crazy.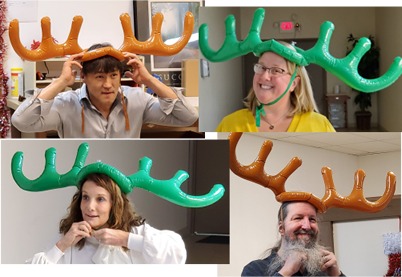 Rings were flying as everyone got in on the ring-toss action.

As the party wound down, we gathered around the Christmas tree to present Dave with a gift from the entire staff in appreciation for the generosity he shows his employees all year long.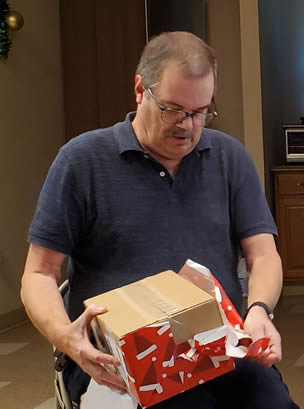 Merry Christmas! See you next year!
November, 2020
Better Late Than Never
This was a strange year for everyone. Nothing went as planned, including our Halloween party in October. But, we made up for it this week.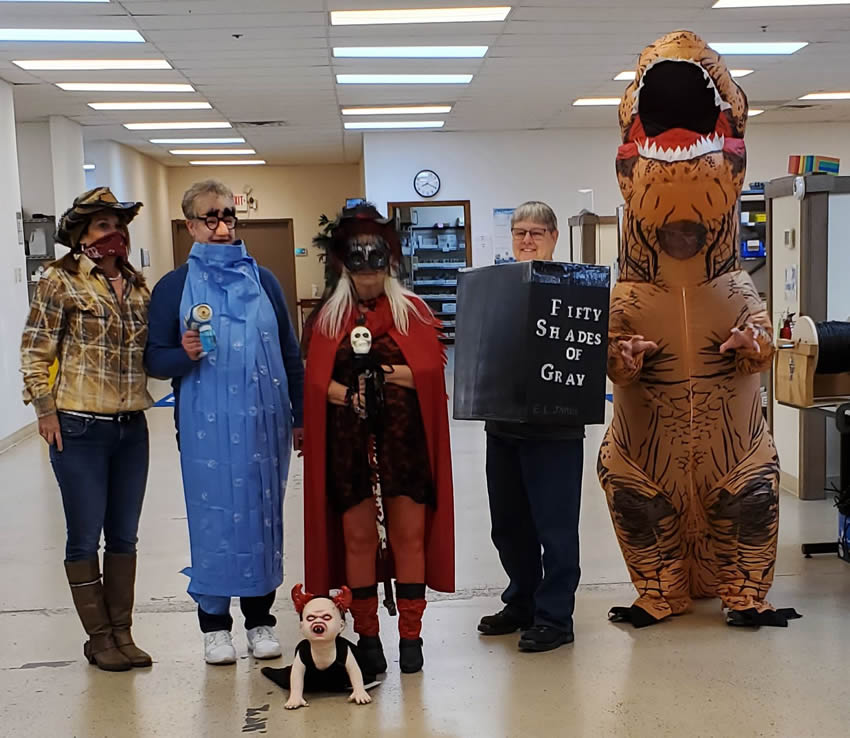 October, 2020
The Gang's All Here
Don't we look sharp in our new company T-shirts?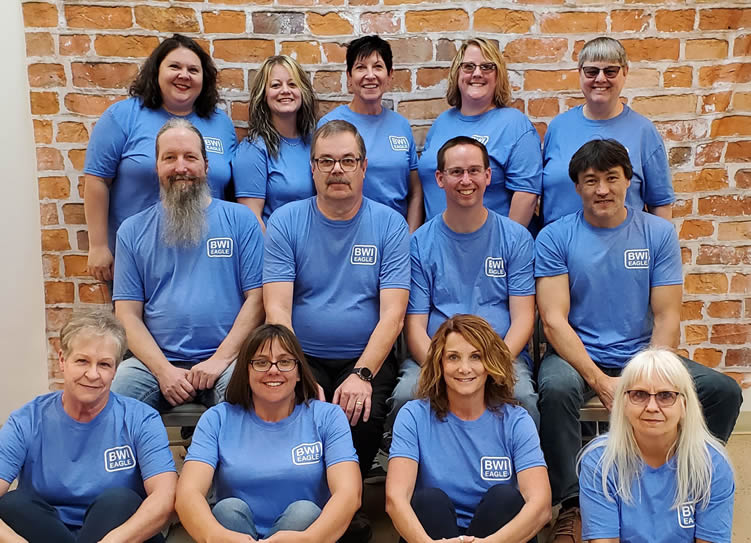 October, 2020
Bev Celebrates 15 Years of Service with BWI Eagle!
The BWI Gang took some time out today to celebrate Bev's 15th anniversary as a member of our team. After a catered lunch and cake, Bev was presented with several gifts, including a pair of Harley Davidson boots. She'll be looking cool in her new kicks when she rolls into work on her brand new H-D Trike next Spring!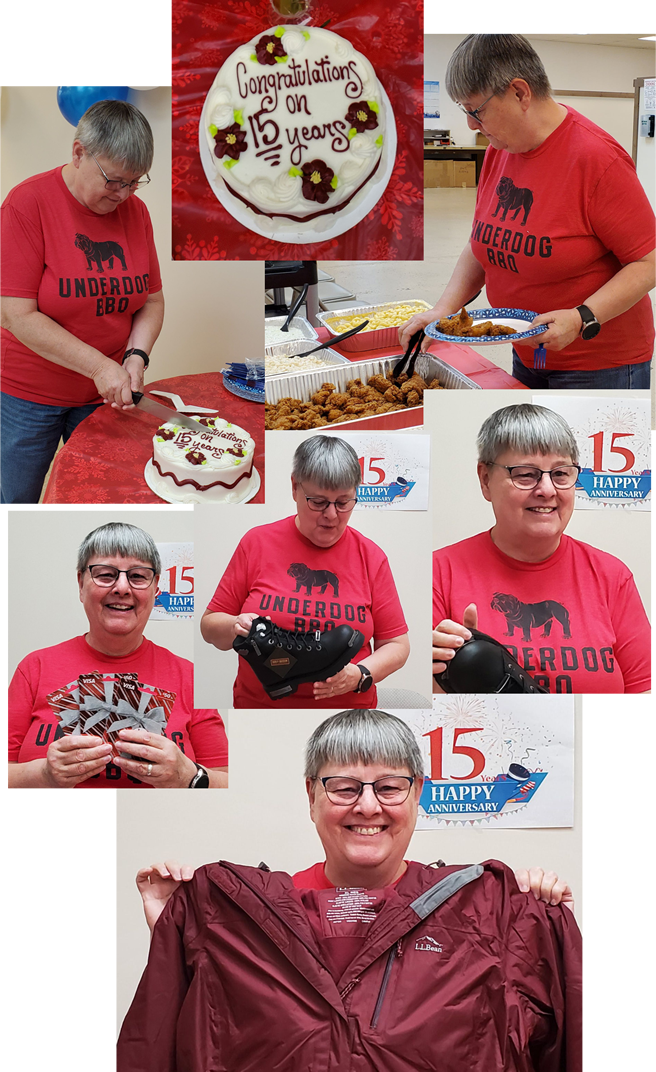 Bev is a great employee and a pleasure to work with. We're looking forward to many more years of working together!
August , 2020
BWI Eagle Company Picnic
The rivalry got pretty fierce during the cornhole tournament at the BWI Eagle company picnic last weekend. Beanbags were flying as teams faced off head-to-head fighting for the ultimate prize: bragging rights!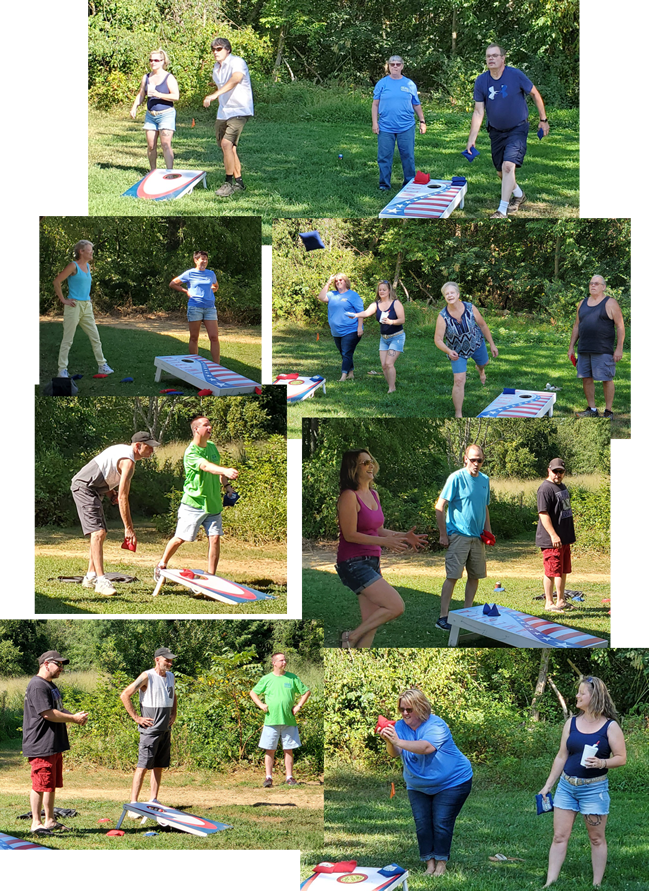 Between rounds, the competitors enjoyed a picnic lunch and a lot of laughs.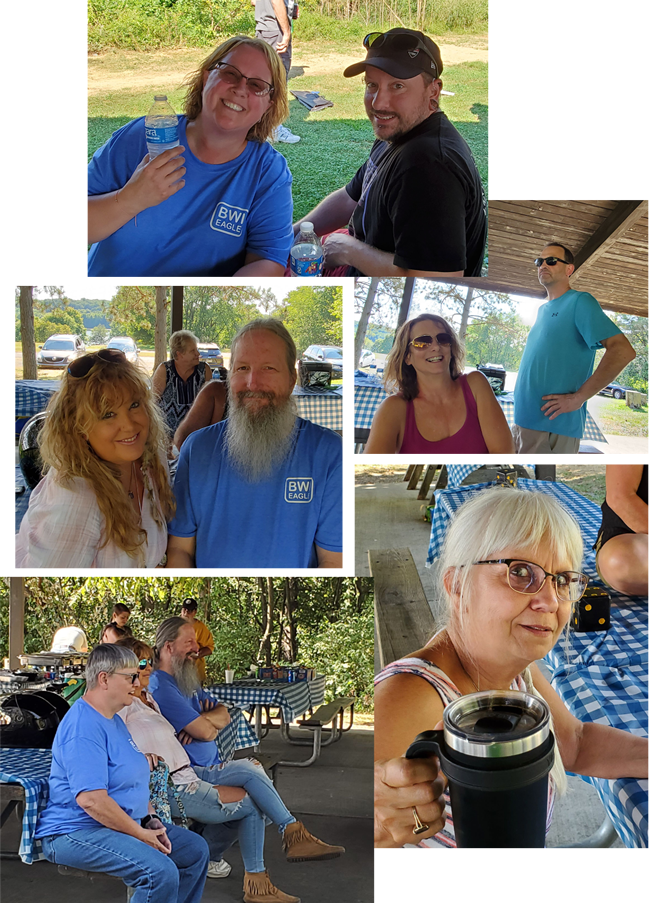 December, 2019
Merry Christmas from all of us to you!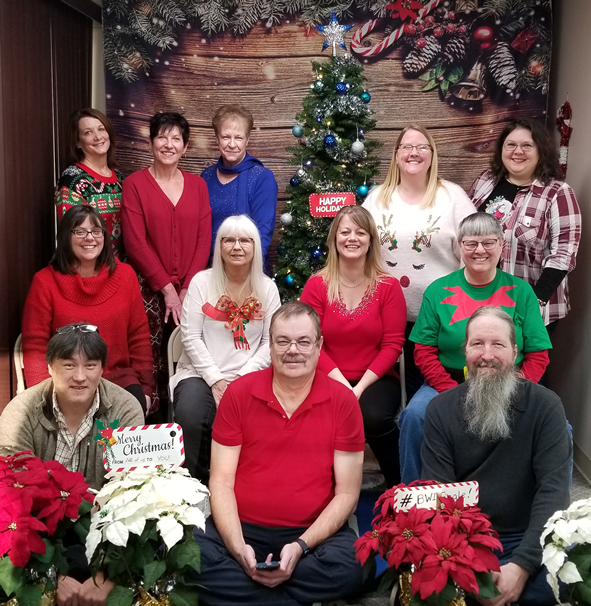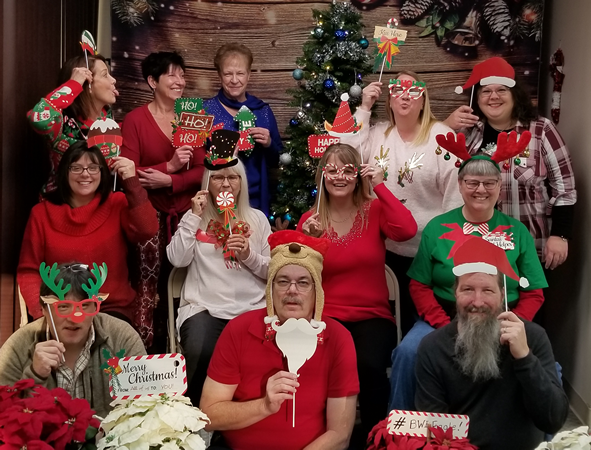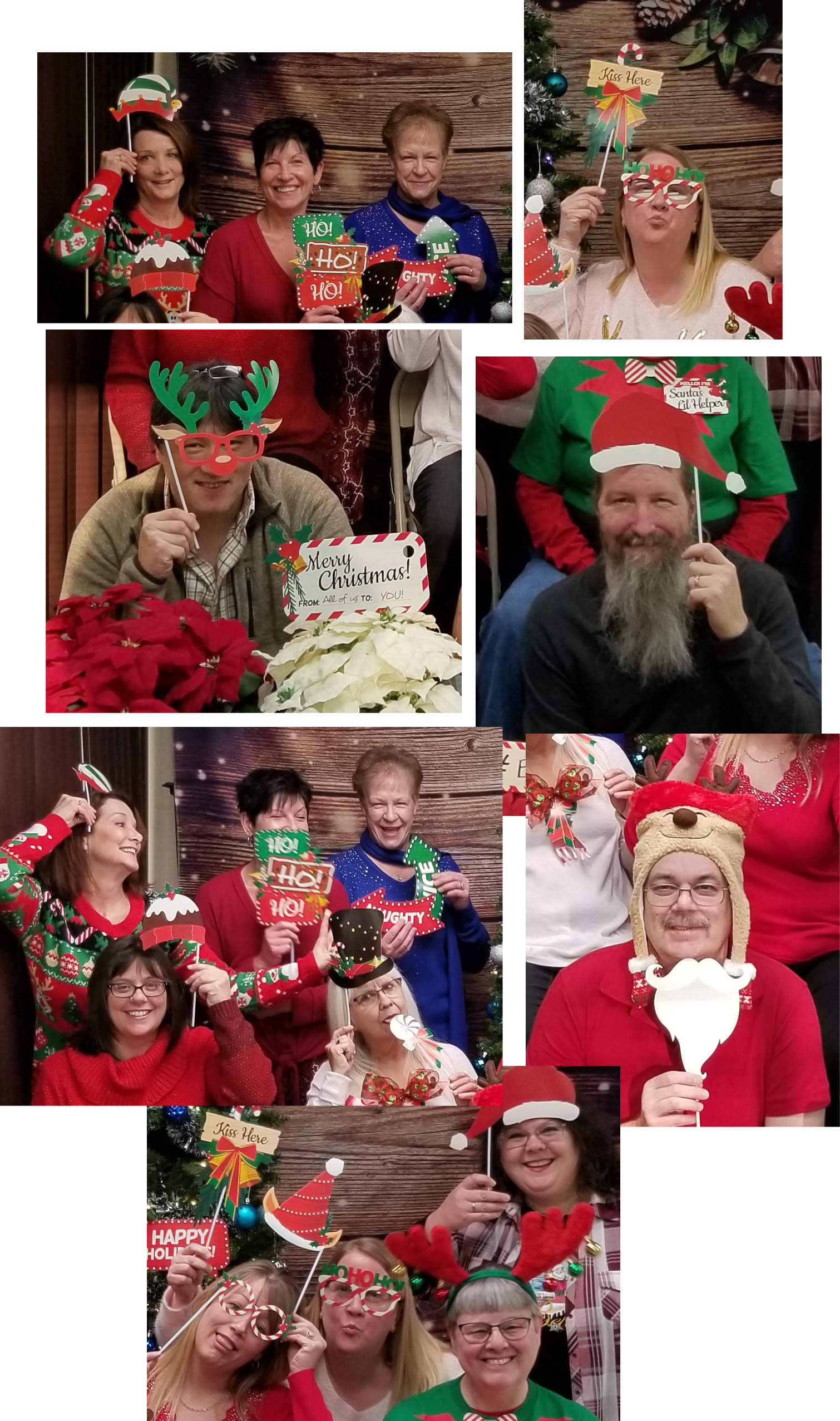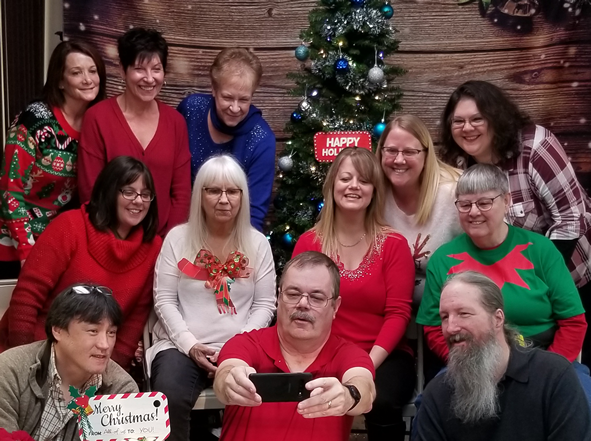 October 31, 2019
Costume Contest!
Here at BWI Eagle, we love to celebrate holidays, especially Halloween. Our annual costume contest awards prizes for different catagories. Can you guess who won Scariest/Ugliest, Prettiest/Cutest, Most Original, and Best Overall?

And the winners are...
Scariest/Ugliest - Crystal as "Scary Clown"
Prettiest/Cutest - Lisa as "Cute Clown"
Most Original - Rosie as "Got You a Dollar"
Best Overall - Char as "Lost Dog"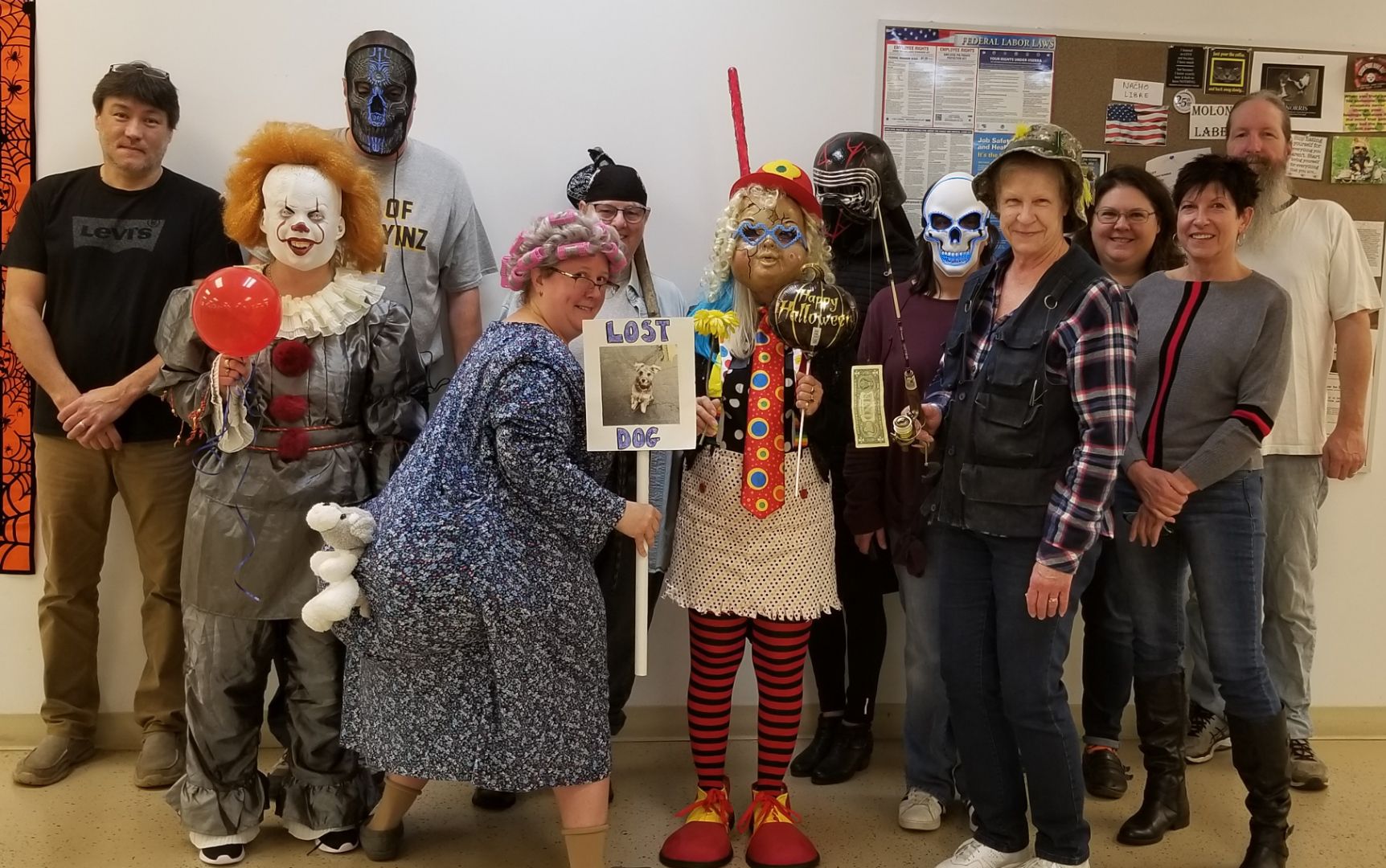 October 10, 2019
Lisa Celebrates 15 Years of Service with BWI Eagle!
2019 marks Lisa's 15th year as an employee of BWI Eagle. We celebrated her today with a catered lunch, cake, and gifts.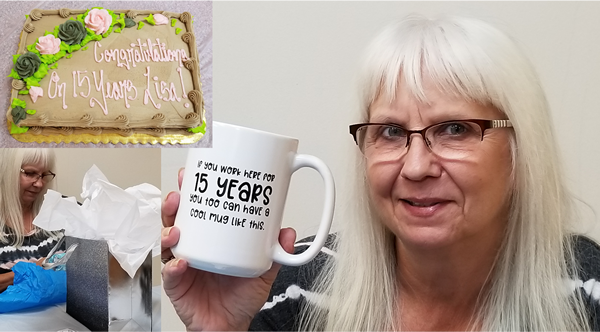 It was a "rainy day" theme for Lisa's service awards. She received a rain coat, rain boots, and an umbrella.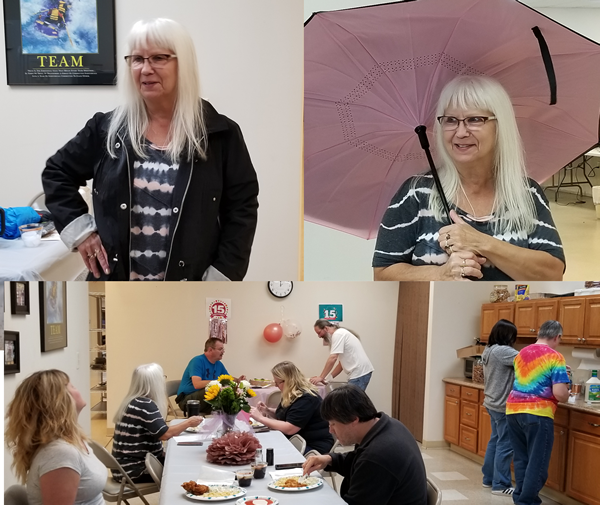 Congratulations, Lisa! We're looking forward to many more years of working together!