News
September, 2020
Introducing Our New Line of USB-Rechargeable Remote Controls
Newly released models of the BWI Eagle USB-Rechargeable hand-held transmitters feature exciting upgrades!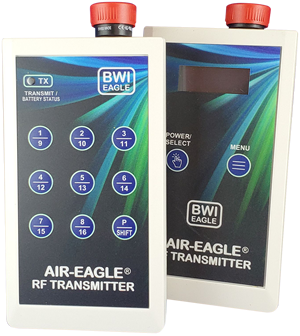 We have replaced the old rechargeable Nickel Metal Hydride battery with a Lithium Ion battery. The Lithium Ion battery is smaller, lighter, and stores more energy. Lithium Ion batteries can be recharged over and over with no loss of effectiveness. They lose virtually no charge while idle, giving you more time between charges. You can expect far more usefulness out of every Lithium Ion battery because of the longer time between charges and more charges per lifetime.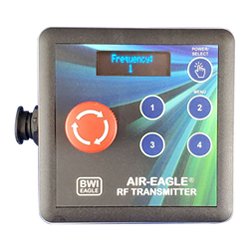 The updated keypads have improved tactile buttons made from state of the art materials that provide unmatched durability. Our newly redesigned enclosures feature integrated USB charging ports, eliminating the need to purchase a separate charging cradle. Using a standard micro USB cable, the new transmitters can be charged anywhere you charge your phone: in your vehicle, a wall outlet, or tethered to your computer.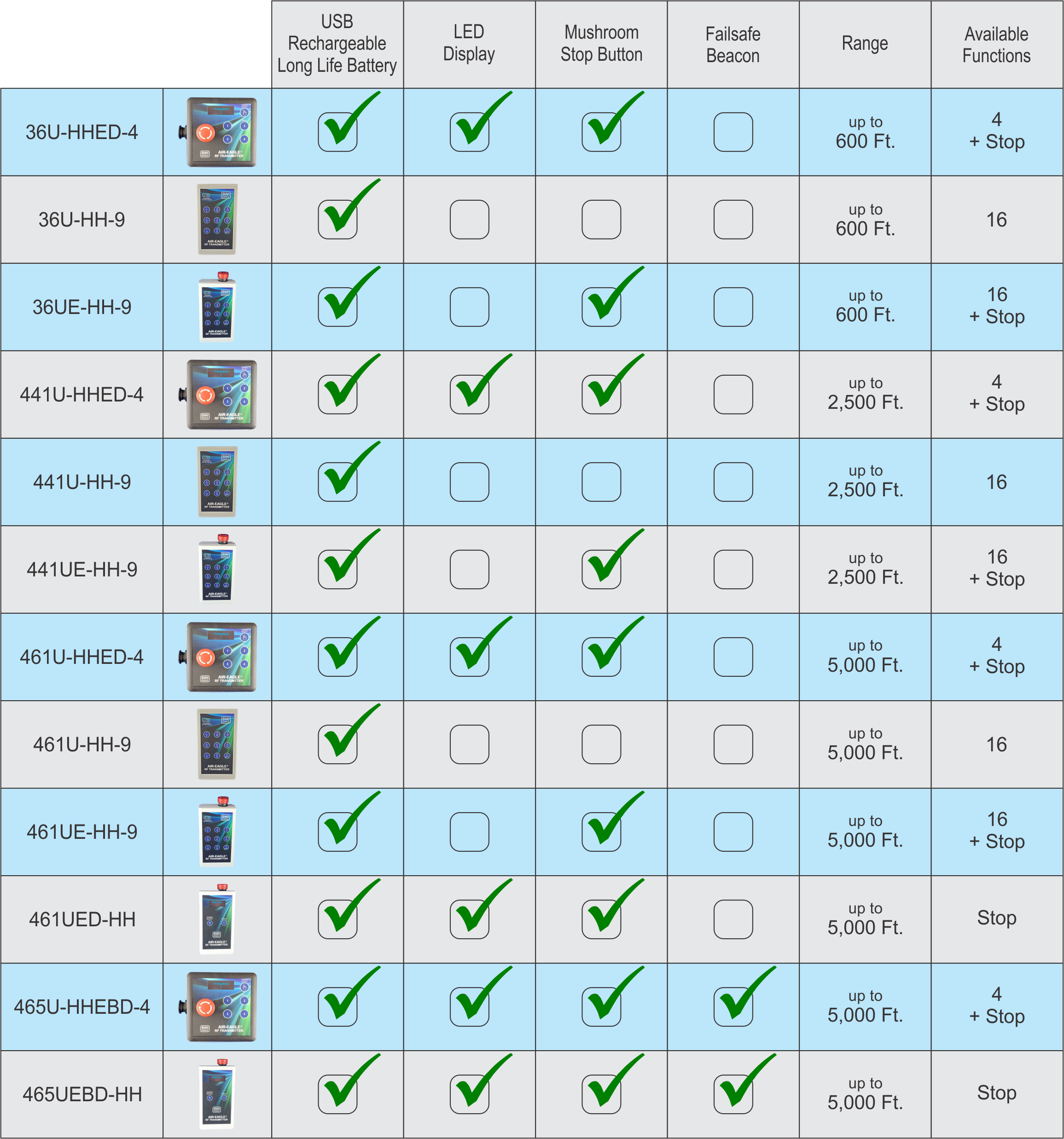 USB-Rechargeable models are available with a variety of options, including latching stop buttons and daylight readable LED screens. Models are available in each of our three lines of industrial remote controls: SR Plus, XLT, and XLT Plus. E-Stop models with failsafe beacon signal are available in the XLT Plus line.
March, 2020
Air Eagle XLT Series Upgraded, Now with Repeating Signal!
BWI Eagle's XLT 44 Series long range remote controls have been upgraded to the new 441 Series. The 441 Series features built-in repeating capability. Transmitters can be set by the user to send a data packet that will be repeated by every receiver, thus helping propagate the signal over large areas.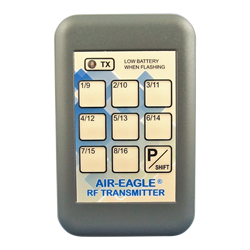 There are two user-selectable modes of operation for the transmitters.
Standard Mode - Transmitter sends normal "non-repeating" packets. This mode is best when transmitting to only one receiver or when a super-fast relay response is required, such as when quickly toggling on and off, for example: jogging a conveyor.
Repeating Mode - Transmitter sends "repeating" packets. This mode is best when transmitting to multiple receivers spread over a larger area. Upon receiving a packet, each receiver rebroadcasts the signal out to the other receivers. In cases where a particular receiver misses the original signal coming from the transmitter, it can pick up the repeated signal from another receiver in range. Relay response time is slightly slower, but repeating the signal greatly improves reliability by giving each receiver multiple chances to receive the signal and react accordingly.
The 441 Series is recommended for all new long range installations. Because it is not compatible with existing 44 Series systems, we will continue to support the 44 Series for customers who have those systems in place.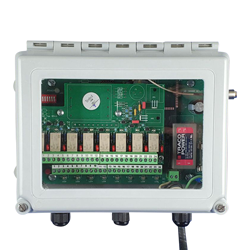 As always, BWI Eagle strives to offer the latest in advanced technology to ensure our products will be the most versatile and reliable remote controls on the market today.

December, 2019
New OLED Display for Tac Switches and Monitors
We are excited to announce the newly upgraded display screen on our Tac Switches and Monitors.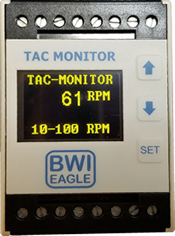 The LCD screen has been discontinued and replaced with a brighter OLED Display.

Unlike LCD screens, which rely on backlighting, each OLED pixel renders its own light and color independently, producing a brighter image with much higher contrast for better readability in all lighting conditions.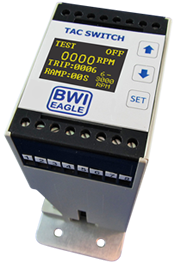 And, just in time for winter, unlike the old LCD displays, the new OLED's function is unaffected by freezing temperatures.

October, 2019
Air-Eagle SR combined with Air-Eagle SR Plus
BWI Eagle Remote Controls have traditionally come in four different model lines:
Air-Eagle SR for short ranges up to 100'.
Air-Eagle SR-Plus for medium ranges up to 600'.
Air-Eagle XLT for long ranges up to 2 miles.
Air-Eagle XLT-Plus for extra long ranges up to 10 miles.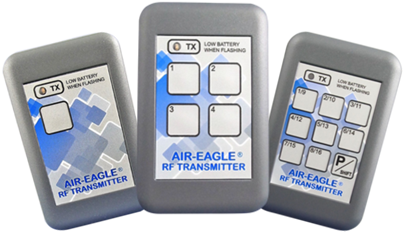 We are excited to announce that the Air-Eagle SR has been incorporated into the SR-Plus and they are now offered as one product. With a simple programming procedure the user can set the transmitter to operate at the short range of the SR, the medium range of the SR-Plus, or one of two new ranges now available in between short and medium.
This upgrade means we no longer offer separate model lines for short and medium range 2.4GHZ transmitters. The Air-Eagle SR "38-Series" of handheld remotes has been discontinued. The newly designed Air-Eagle SR-Plus "36-Series", with selectable range, is 100% backwards compatible with all of your Air-Eagle SR and Air-Eagle SR-Plus receivers.
For your long range (2 mile) and extra long range (10 mile) applications, we still offer the Air-Eagle XLT and Air-Eagle XLT Plus.
March 28, 2019
BWI Eagle Now Offers SGS Certified Products!
At BWI Eagle, our equipment has always been manufactured to the highest safety standards, right here in Butler, PA.
We have partnered with SGS (the world's leading inspection, verification, testing and certification company) to confirm that our products meet the specific and stringent requirements of UL and CSA. SGS testing is designed to ensure products always operate safely, even under extreme circumstances. During the approval process, our equipment was exposed to power surges, electrical sparks, fires, freezing temperatures, heat, dust, high humidity, and more to evaluate stability and predictability.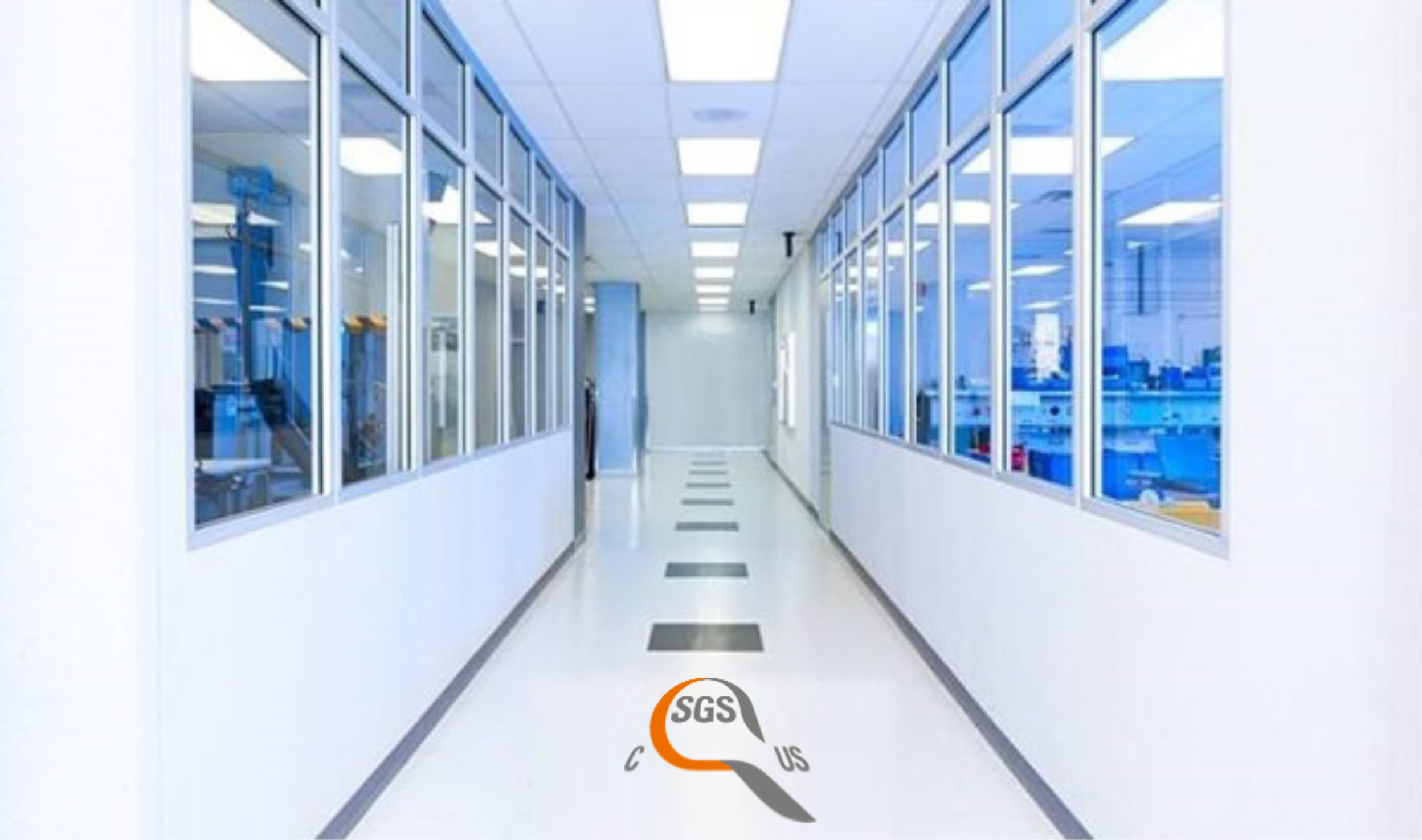 The tests push the product far beyond any environmental extremes you would expect it to withstand, to ensure that if circumstances cause a component to fail, it fails without causing damage to anything or anyone around it. We are proud to say our products passed with flying colors!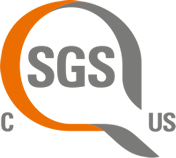 For our customers who require safety certificated equipment, you now have options in the BWI Eagle product line of industrial remote controls. You can rest assured that our products meet or exceed the nationally recognized standards for safety.
January 24, 2019
Introducing BWI Eagle's Signal Strength Tester
When installing a wireless system one of the challenges is determining optimum unit or antenna placement to achieve the most reliable signal.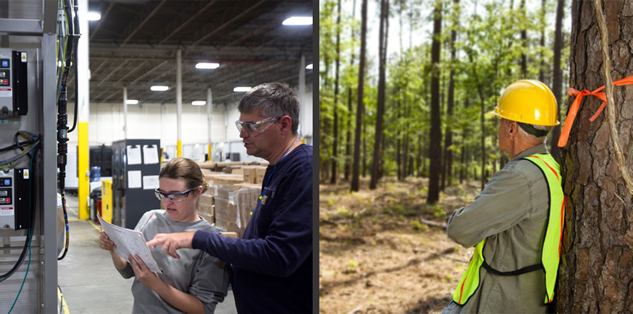 Whether you are working around the electronic interference of a busy factory floor, or looking for the strongest signal through foilage and over rough terrain, or anywhere in between, we can help you eliminate the guesswork!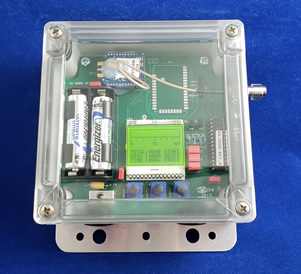 Our new Signal Strength Tester makes it easy to see how well the system will perform in your selected location. Immediate results are displayed on the LCD screen. You can keep the tester running, if desired, to track performance over a period of time. You can move the tester between several locations, compare results, and determine the optimum placement of your wireless system.
Product Features:
Portable. Battery operated unit with on/off switch to conserve power.
Easy to read LCD display provides data on total number of signals received, total number of missed signals and longest period of missed signal time.
Pushbutton selectors for menu navigation.
Frequency selector allows you to test each of the 7 network frequencies.
Durable NEMA enclosure.
Uses standard AA lithium batteries for optimum battery life.
Signal Strength Testers are now available in all of our Air-Eagle product lines: Air-Eagle SR (Short Range), Air-Eagle SR Plus (Medium Range), Air-Eagle XLT (Long Range), and Air-Eagle XLT Plus (Extra Long Range).
Signal Strength Testers are available for purchase for contractors, large installations, or for customers who regularly move their systems. We also offer rental units for small jobs, and one-time installations.
November 30, 2018
Season of Giving - BWI Employees Donate to Fight Hunger
Though it seems hard for most of us to imagine, many elementary school students go home from school to a house with little or no food supplies. They receive breakfast and lunch at school, and sometimes don't have anything to eat until they return to school the next day. Then, the weekend comes, and they could face several days without much to eat.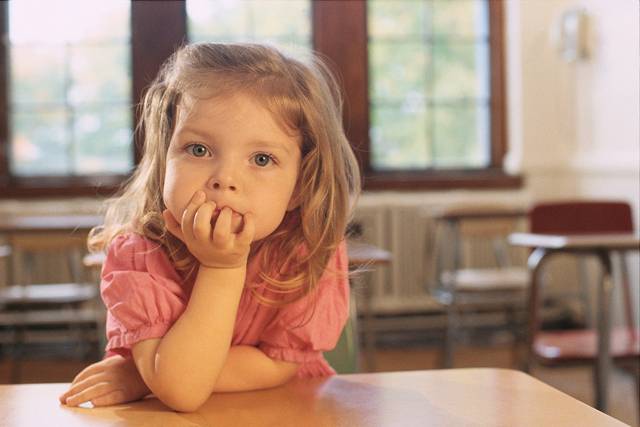 The community of Butler (hometown of BWI Eagle), the staff & parents of the Butler Area School district, and The Golden Tornado Scholastic Foundation have come together to supply weekend food for students in need.

Through the Kids' Weekend Backpack Program, every Friday a bag of food is delivered to the child's homeroom and discreetly placed in their backpack. Each bag contains child-friendly, single-serve, easily-prepared meals and snacks. The food selections include proteins, whole grains, fruits and dairy.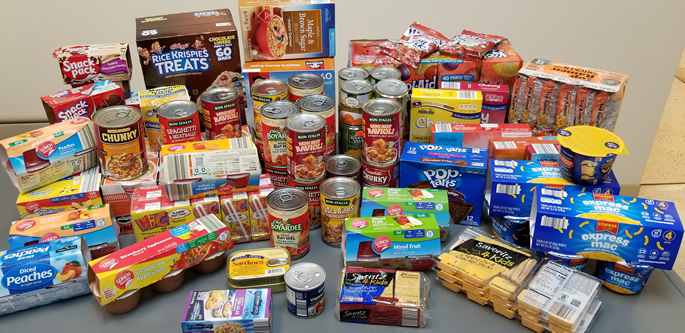 The program, now serving students in all seven of Butler's elementary schools, is funded entirely through donations. Community Organziations, churches, and businesses all over Butler, donate to this worthy cause. Recently, the employees of BWI Eagle felt we wanted to do something charitable for the community and decided to collect food items for the program. When we all contributed a little, we were surprised how much we were able to collect. The Kid's Weekend Backpack program is a great way for us to make a difference for the kids in our community.
September 4, 2018
Limited Edition BWI Eagle Pins will be Shipped with Customer Orders.
Between now and the end of the year, BWI Eagle pins will be included in random shipments.

When your new BWI Eagle equipment arrives, be sure to check your carton for the colorful postcard holding an enamel pin.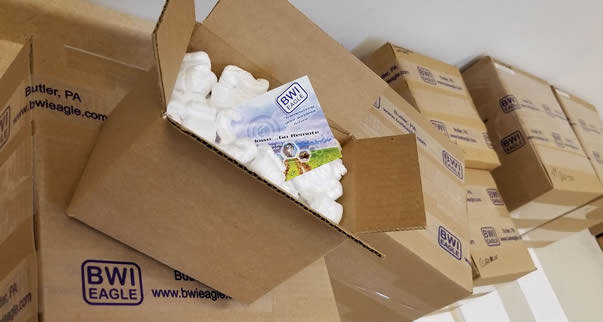 Snap a picture of yourself wearing your pin, send it to info@bwieagle.com, and you could be featured on our website and our Facebook page!

August 2, 2018
Custom Buttons
Did you know? You can customize your buttons on our remote controls? We'll print whatever you want on them, in your favorite colors, often at no extra cost. Because the printing is protected by the overlay it will not smear or fade over time. Ask about 'Custom Buttons' when you place your order.

June 1, 2018
Introducing Our Newly Redesigned Eagle/Optima Systems!
Our ever-popular Eagle and Optima product lines of Critical Speed Switches have been updated with some exciting new benefits.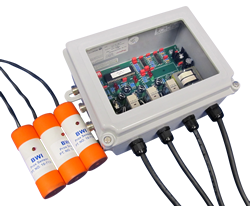 Like our traditional models, the new Eagle and Optima units monitor speed and detect motion in all types of rotating electrical apparatus. The flexibility of one to three independent channels have always allowed for a variety of control functions to meet virtually any application requirement for under-speed or zero-speed detection from 6 RPM up to 800 RPM.
Some of the exciting advantages to our new design include:
Fiberglass windowed NEMA 4 Enclosure – higher NEMA rating, now water tight, not prone to rust/corrosion like old NEMA 12 enclosure.
All components sealed inside enclosure---window allows for visual confirmation of operation without having LED lights exposed to the elements.
Same size enclosure for 1, 2 and now 3 channel units – same footprint means no more re-drilling if additional monitoring channels are required.
All common speed ranges are included. On-board "DIP" switches allow 1 model to cover multiple application speeds.
Speed calibration LEDS improved for easy setup at any speed.
"First Out" capability now available in the 3-channel model.
April 16, 2018
BWI Eagle Shares Hometown with Another Historic Innovator
BWI Eagle's hometown of Butler, Pennsylvania is known for more than manufacturing world class remote controls.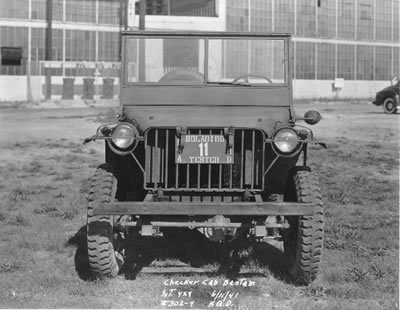 Butler is the birthplace of one of the most famous vehicles in the world - the Jeep. In 1940, the US Army, knowing they would soon be drawn into WWII, contracted The American Bantam Car Company of Butler, PA to design a new multi-purpose, 4-wheel drive vehicle that could be used to transport troops and equipment over all kinds of terrain. In an incredible 45 days, the engineers at Bantam designed and delivered a prototype: the first Jeep. The Department of the Army was impressed and ordered 600,000 more. Because Bantam was a small company and could not produce the vehicles as fast as the Army needed them, the blueprints were shared with Ford and Willy's to help meet the demand.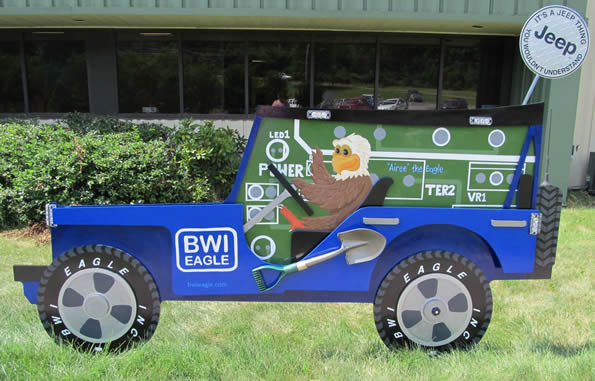 Although the Bantam Car Co. closed in 1956, Butler still has a deep love for Jeeps. Butler hosts the Bantam Jeep Heritage Festival annually, and holds the Guinness World Record for the Largest Jeep Parade! The record was set in 2015 when 2,420 Jeeps paraded through the city of Butler to celebrate the 75th anniversary of the original Bantam Jeep.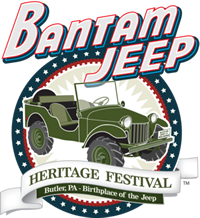 November, 2017
Introducing our New & Improved Handheld Transmitters!
You spoke, We Listened!
At BWI Eagle our customers are always our top priority! Every decision we make is customer inspired and your feedback fuels our design process.
So, it is with thanks to you and your suggestions, that we proudly introduce our newly designed handheld transmitters!
Product Improvements:
More rugged enclosure with rubberized outer ring provides easier grip with better moisture and impact protection
Improved membrane switch with carbon overlay allows for more button actuations
Highly adhesive label adheres more tightly to membrane switch for a better seal against dirt & moisture
Redesigned battery compartment uses rugged spring clips to eliminate loose battery contacts and make battery replacement easier
Nine button transmitter now uses AA batteries for 3-4 times the battery life
Sleek contemporary design is as unique as the high quality RF technology inside!